Tales From The Ho Chi Minh Trail-Ban Phanop
 The Phanop Valley
Location. Khammouane province; N17° 32.210′ E105° 44.489′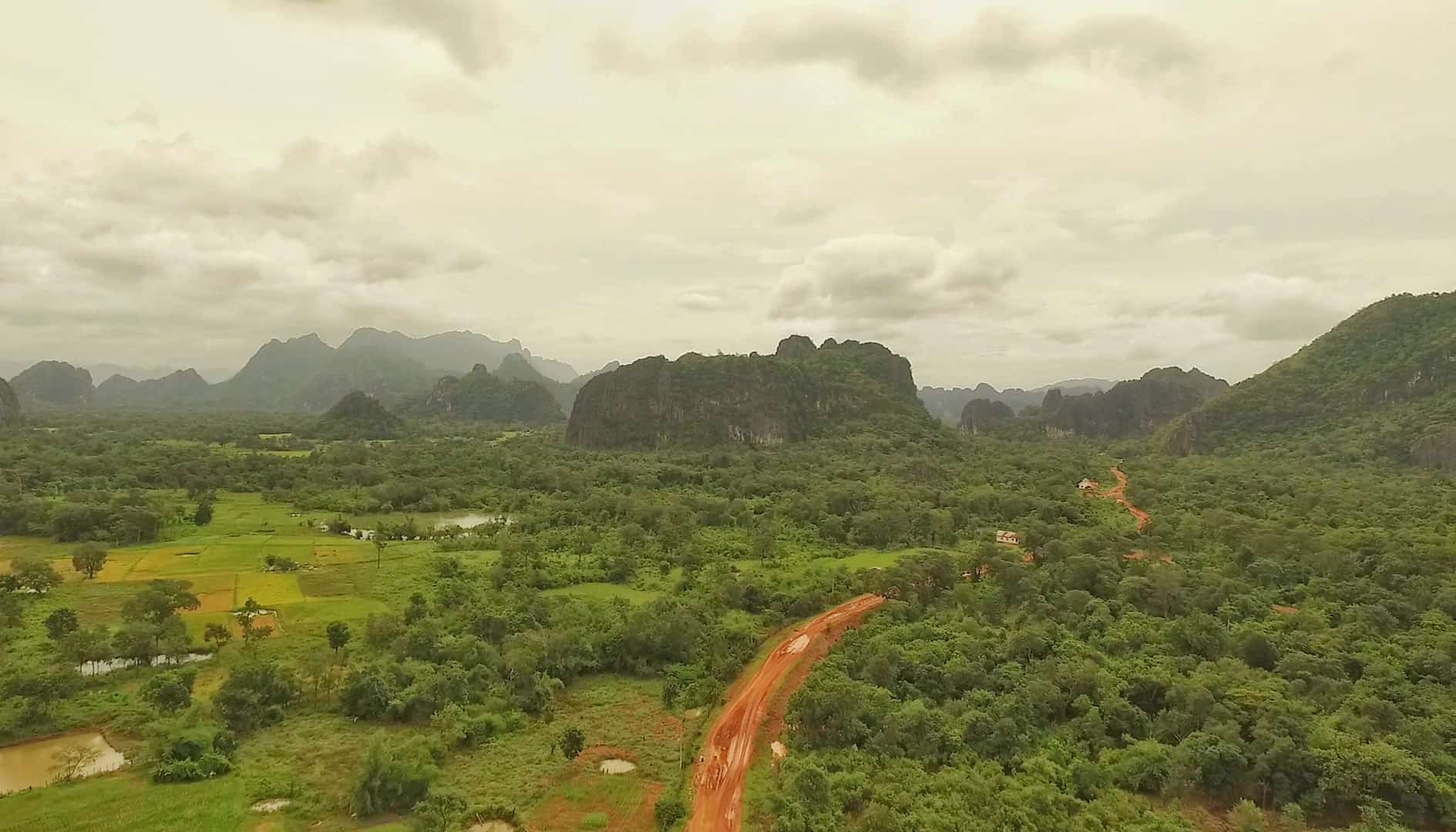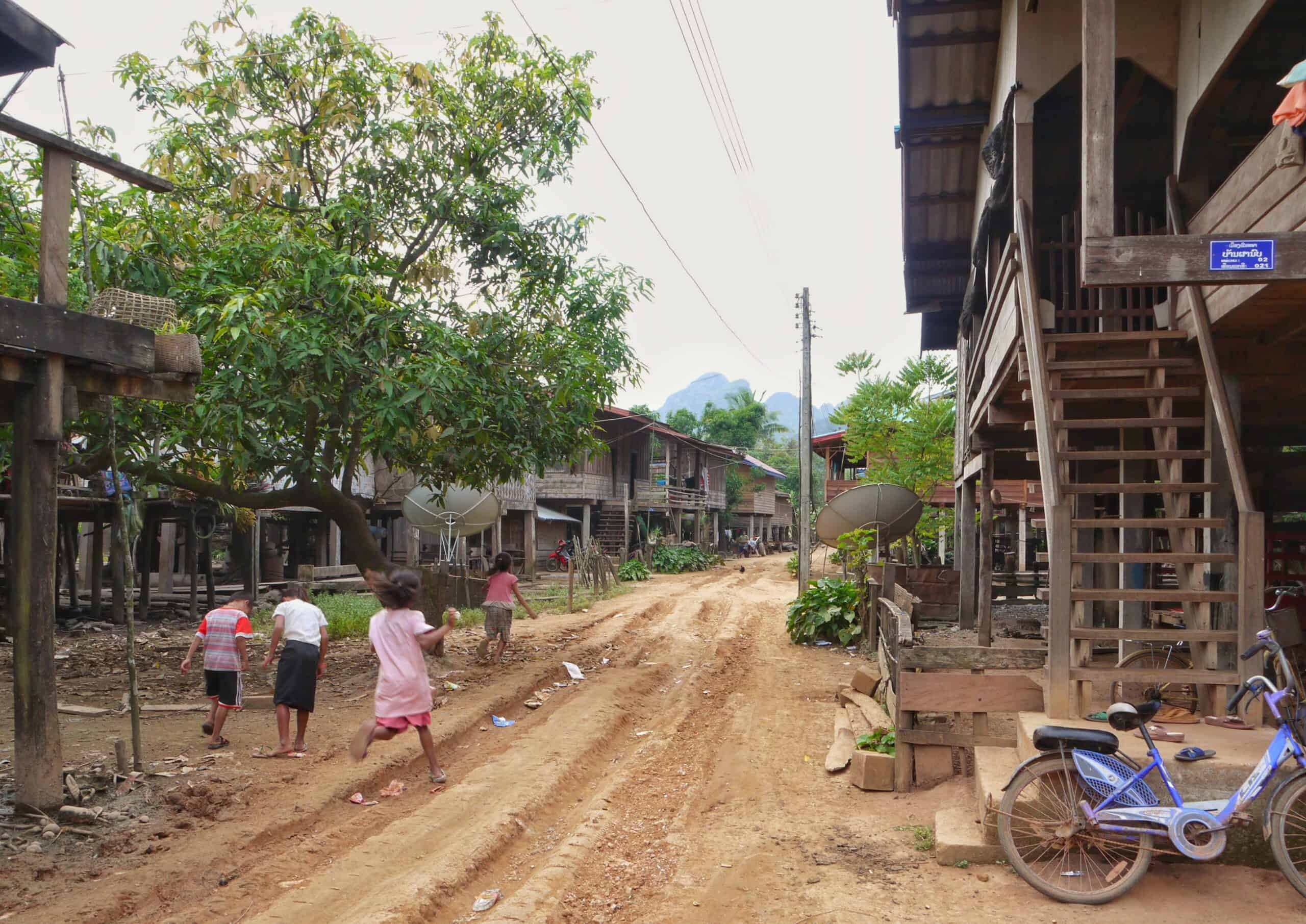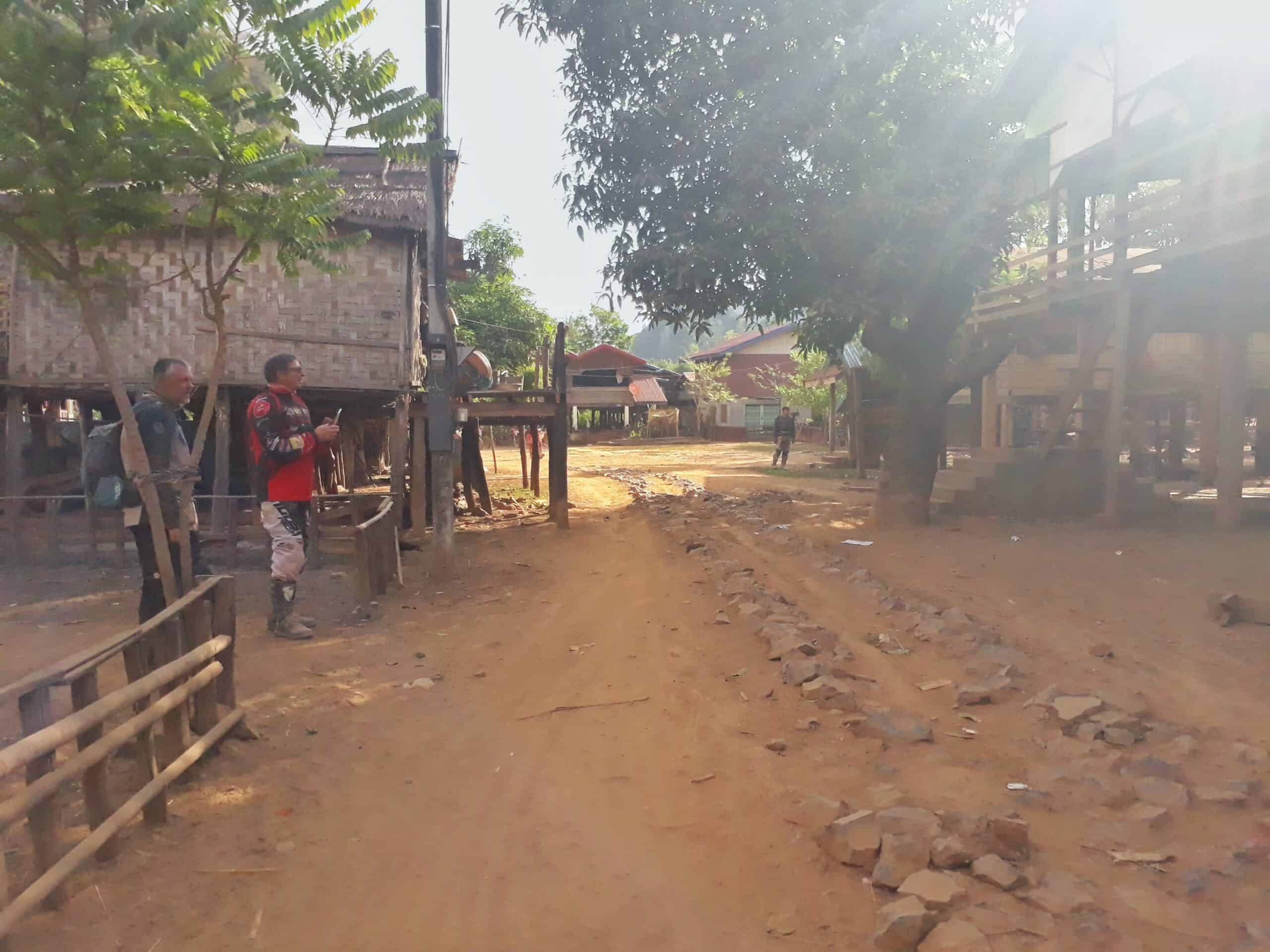 Along the Trail there are a huge number of small villages, many of which played key parts in the Trail's history . Ban Phanop is one such village, located quite near the top in Khammouane Province. Ban Phanop is famous for a daring American rescue attempt to save pilots, who had been shot down  in the Phanop valley.  That's the basics of it, but you can read the whole story by clicking on the link down the bottom.  It is very well worth the read!.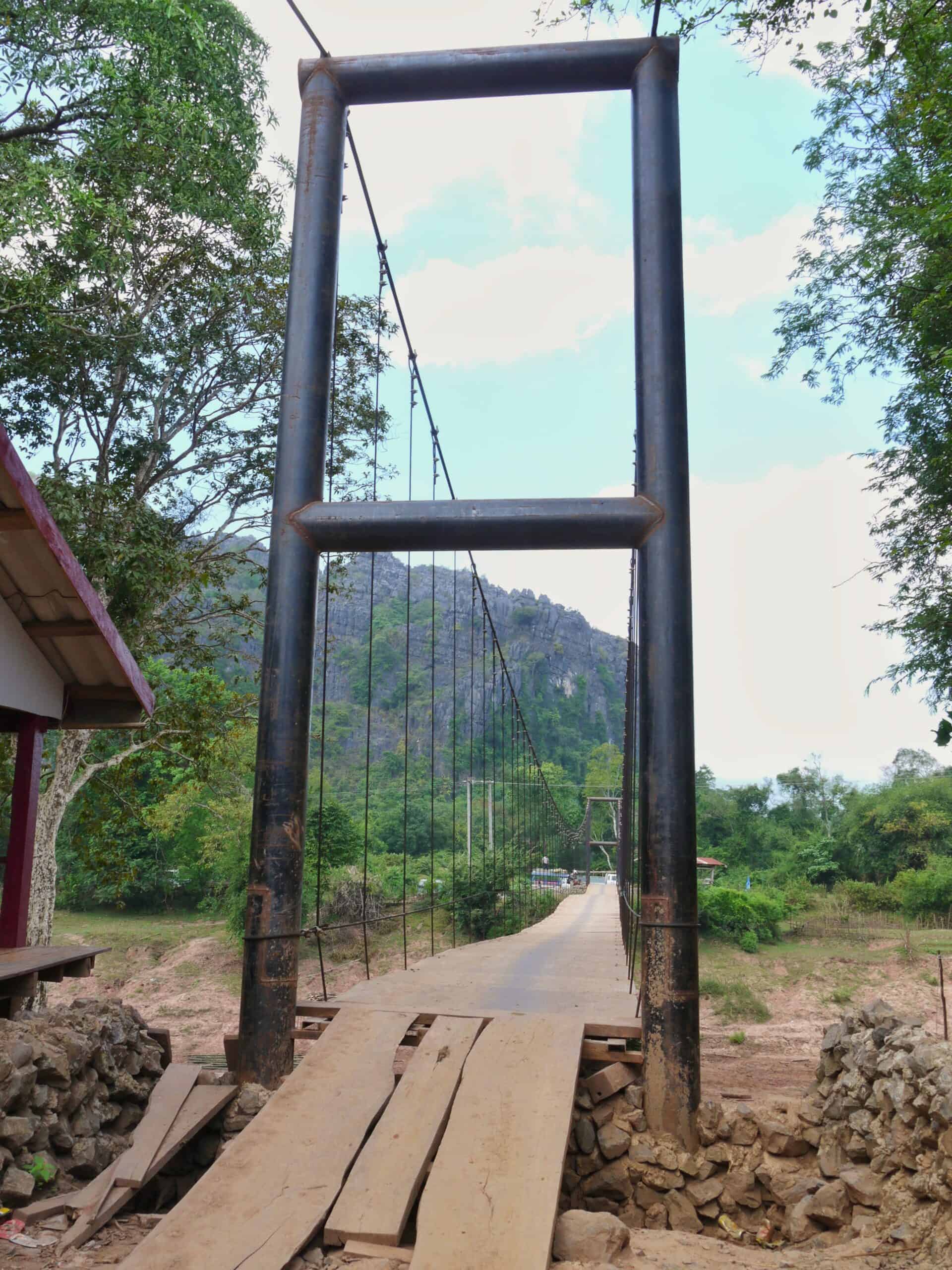 There isn't that much to see in Ban Phanop.  There one thing there is though, is the tail fin of a downed F4 phantom which sits in the grounds of the temple, along with a truck body.  If you also take time to have a good look around the village you'll see war scrap everywhere.  Most of it has been there for a while, and it seems somebody collects it.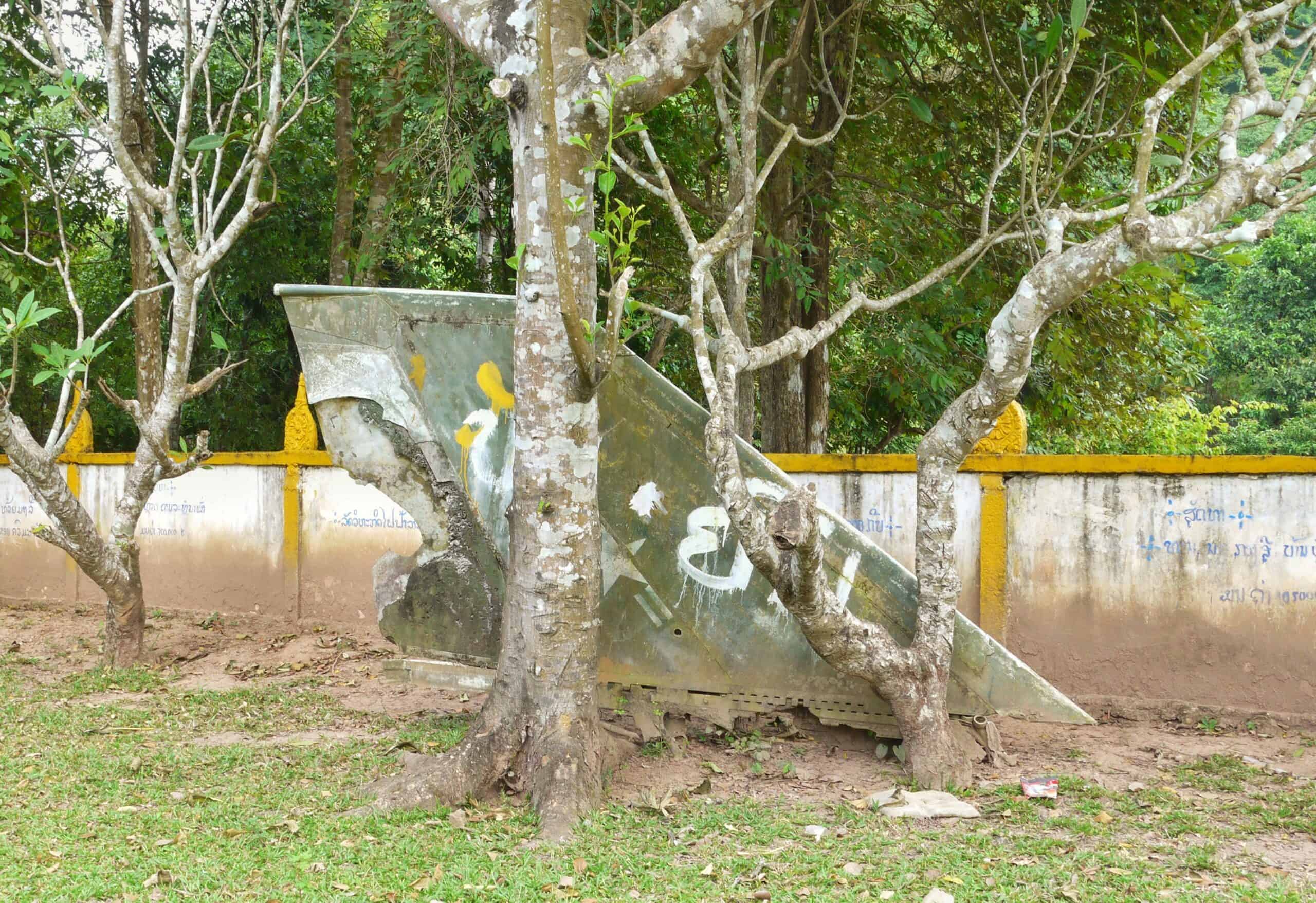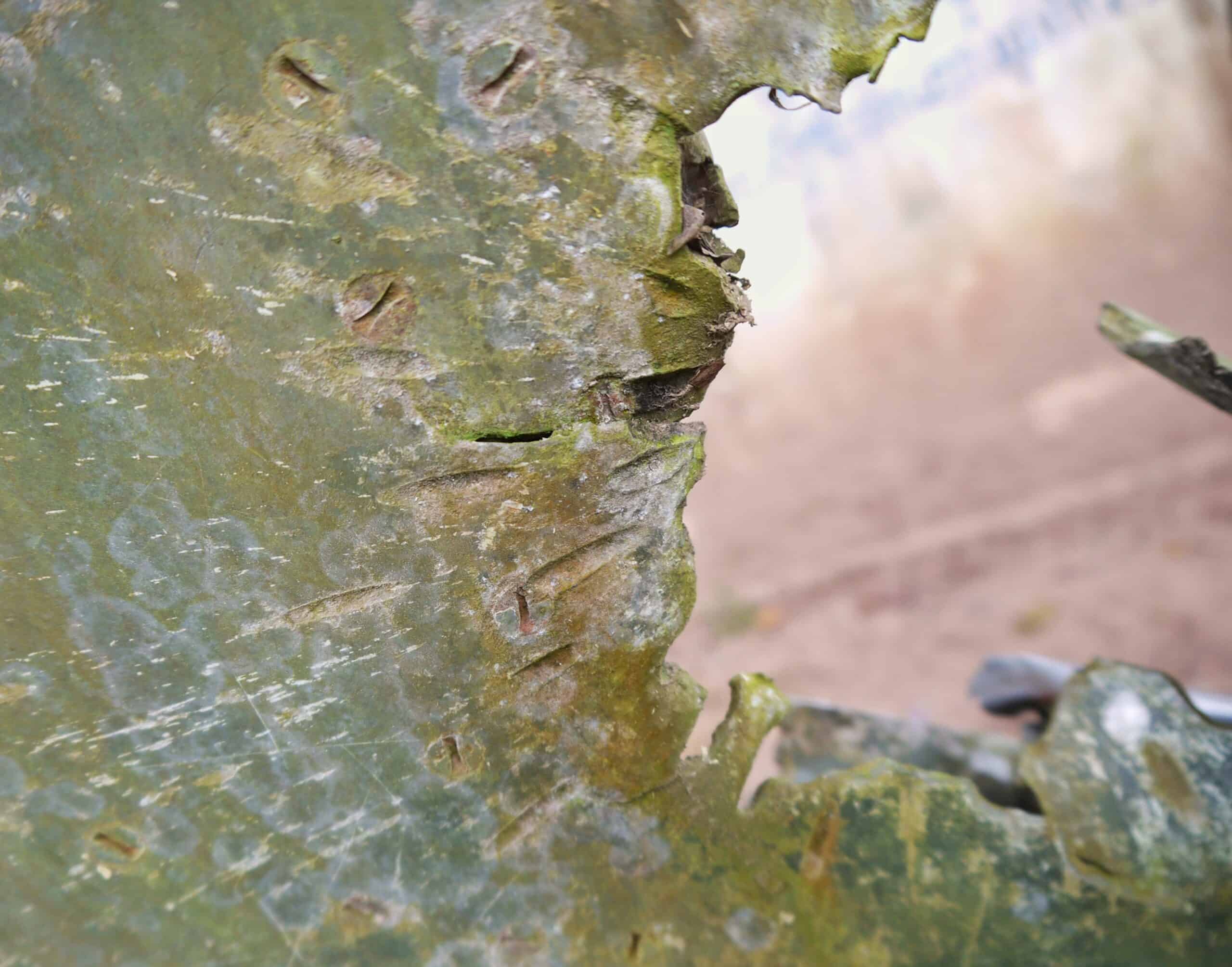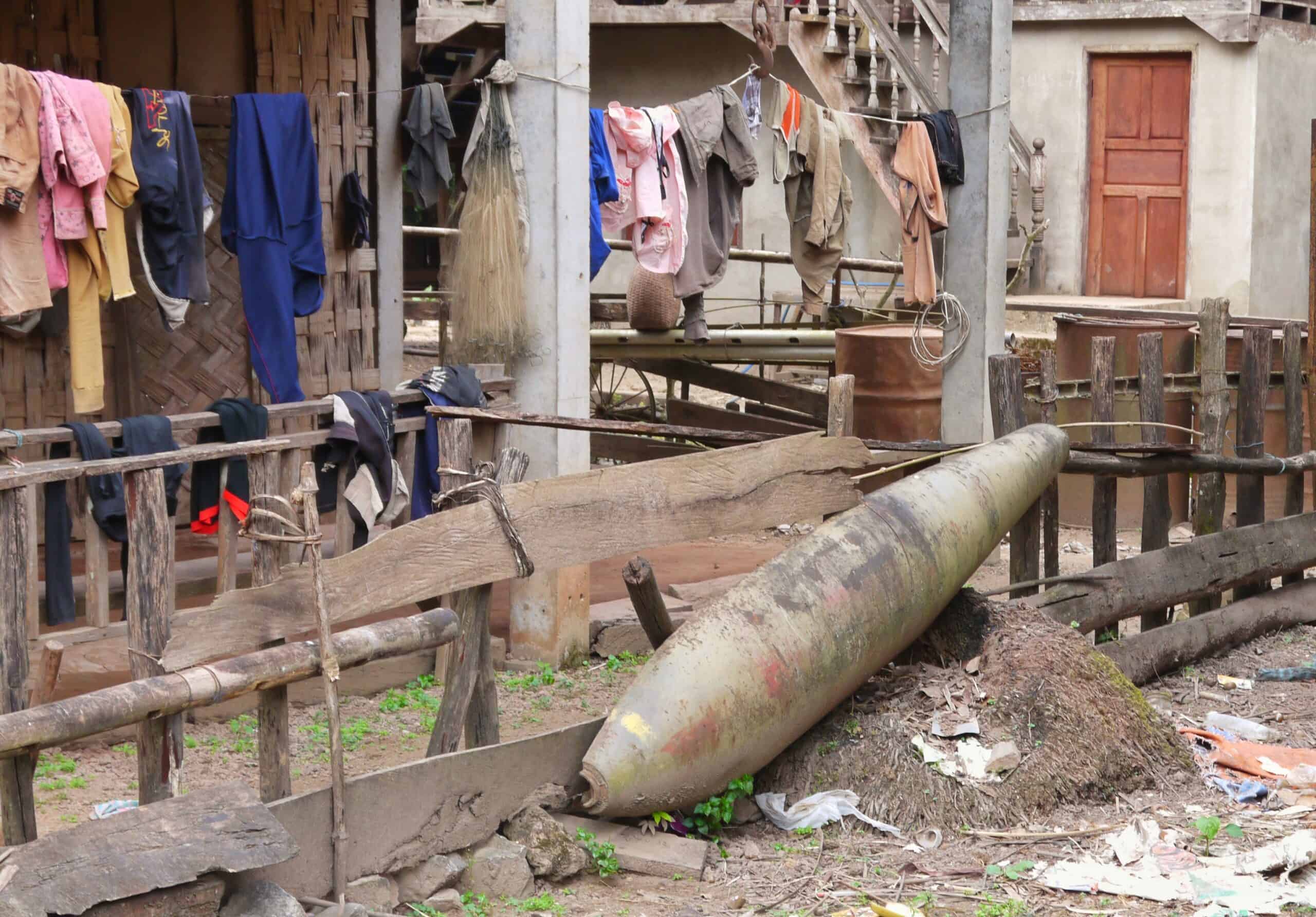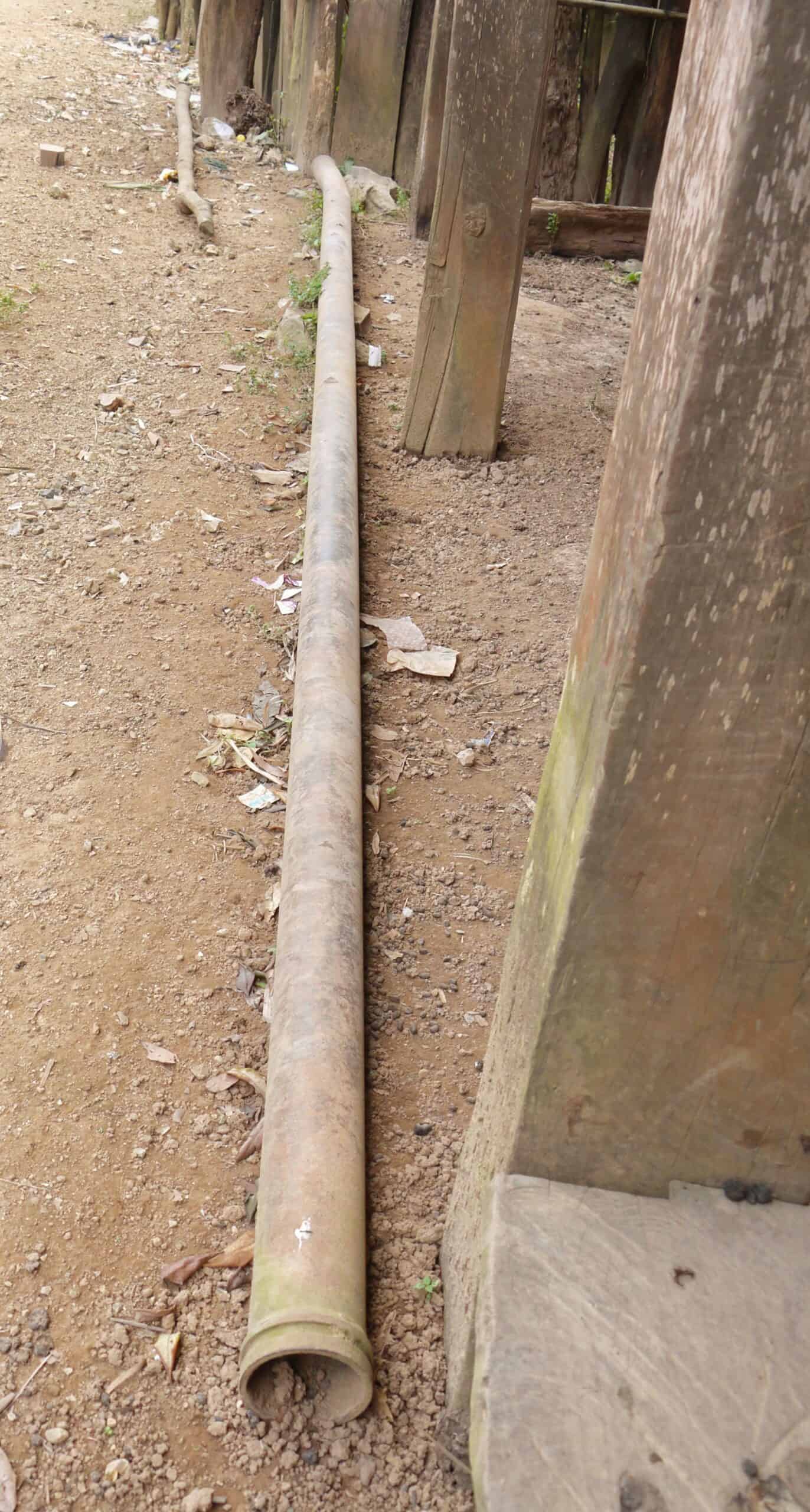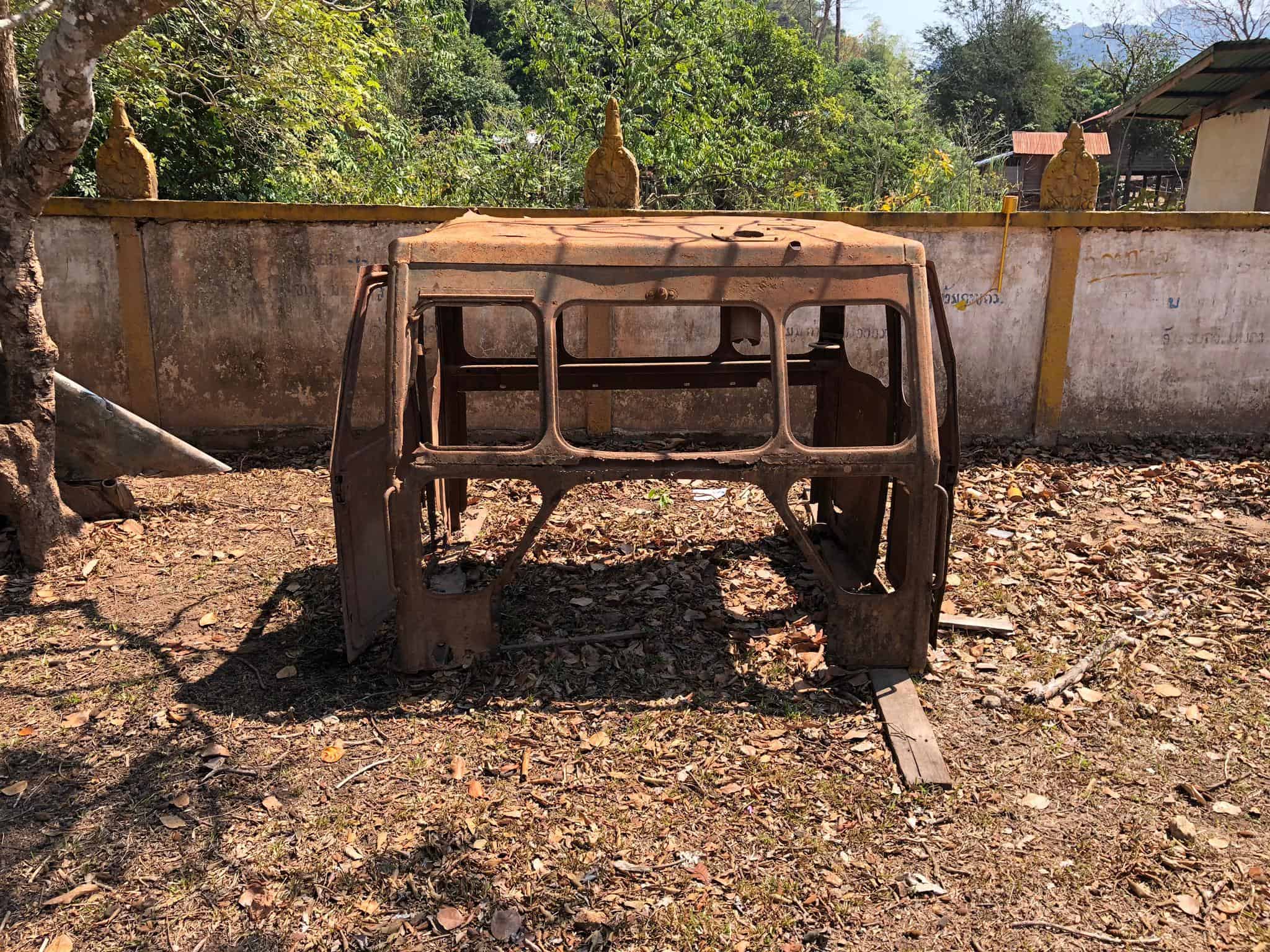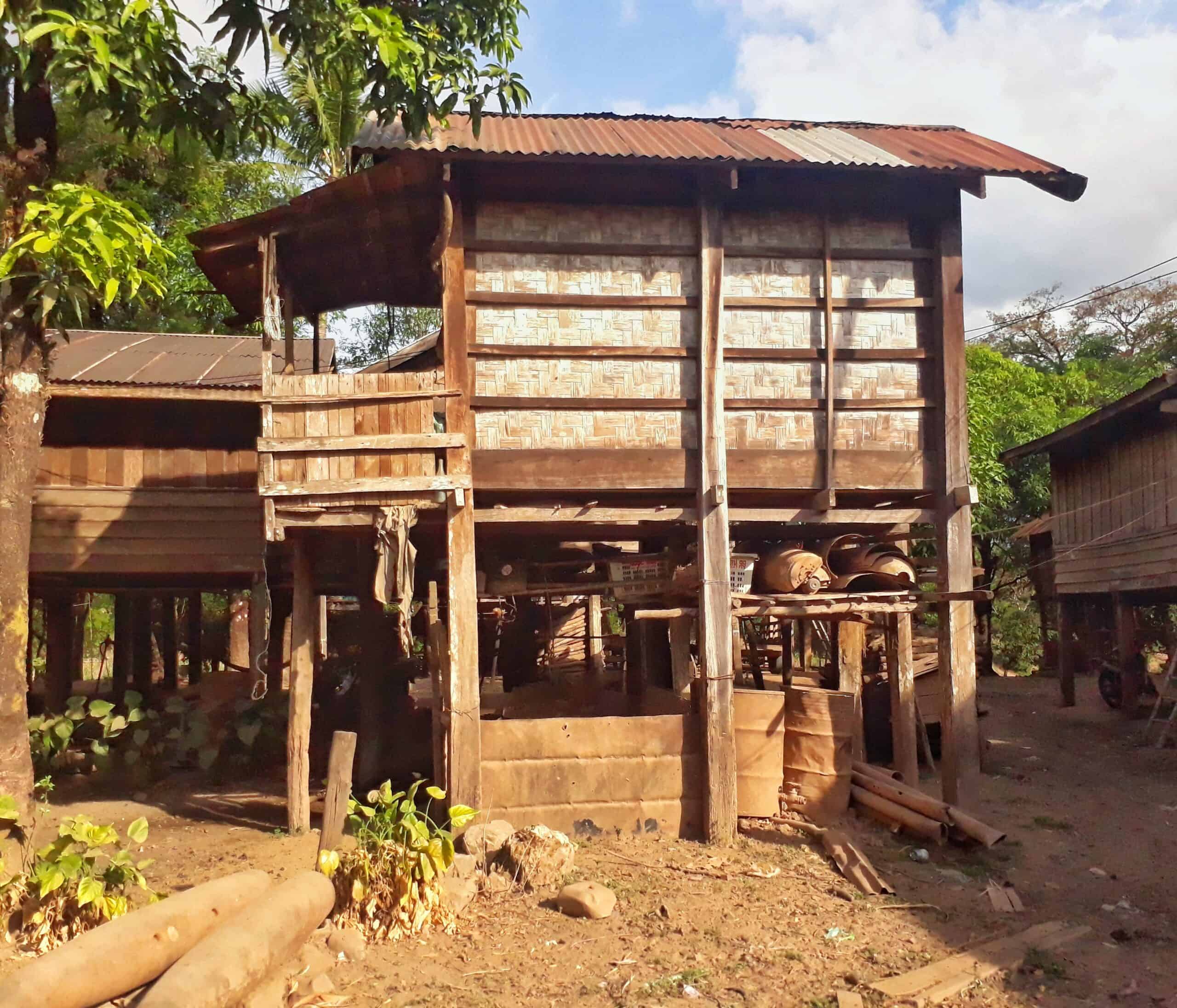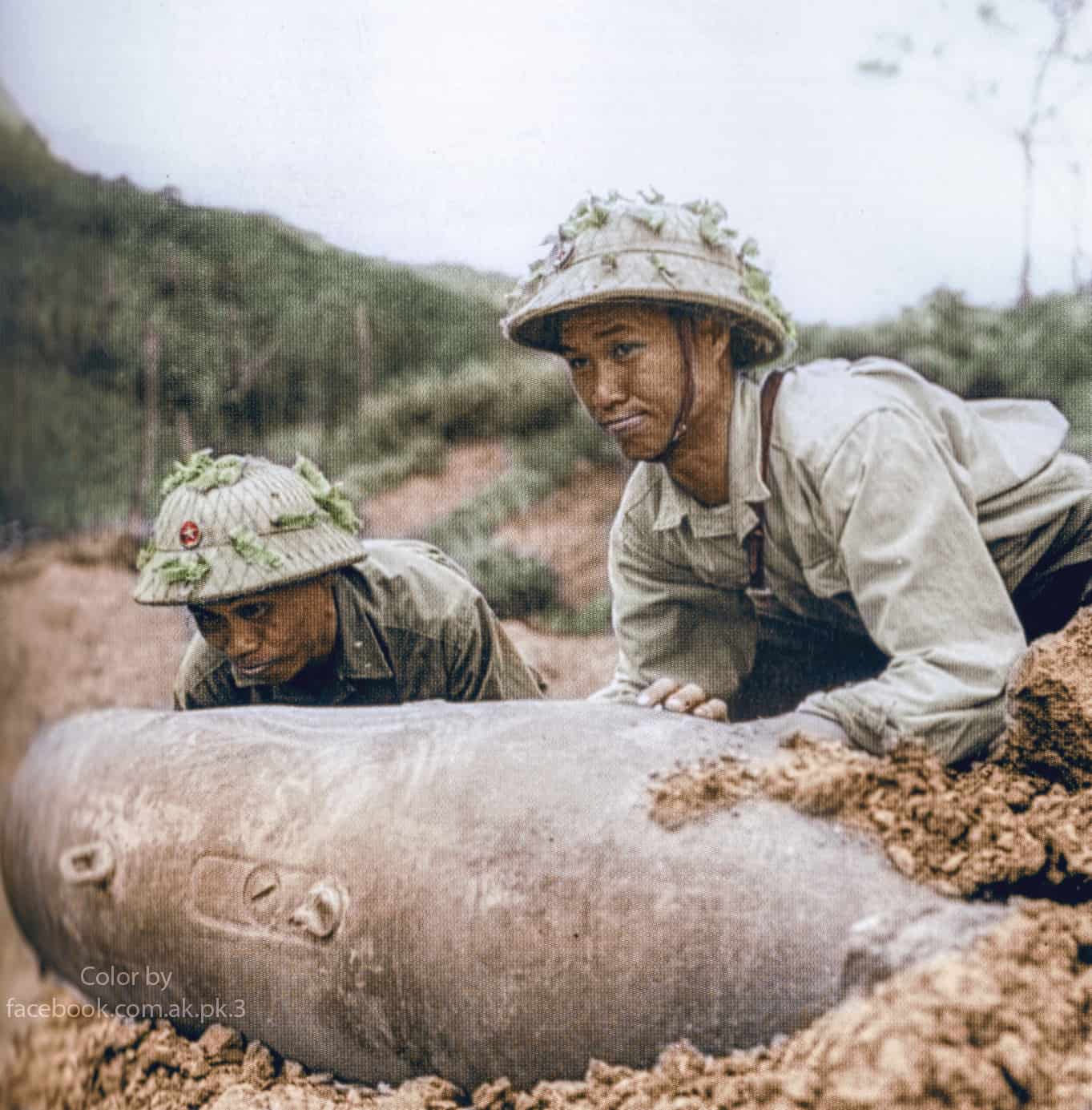 Due to a lot of flooding in the area, the villagers have had a rough time over the last three to four years.  Water levels are that high, animals have to be 'raised' in villagers houses, otherwise they would drown. On top of that, the suspension bridge across the river was destroyed in 2018 by something like a tidal wave.  I say that as  it would take a huge body of water to collapse the bridge as it did.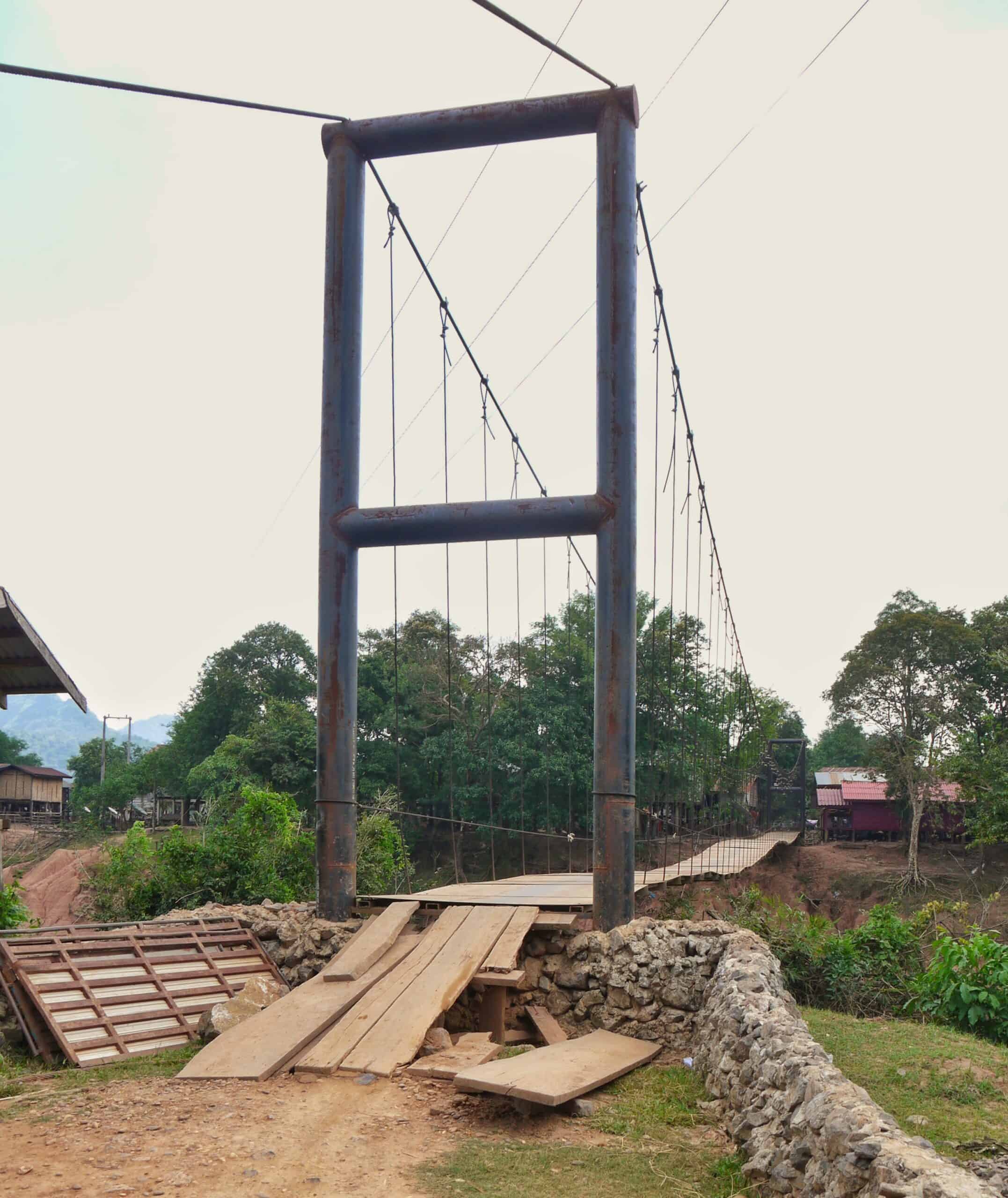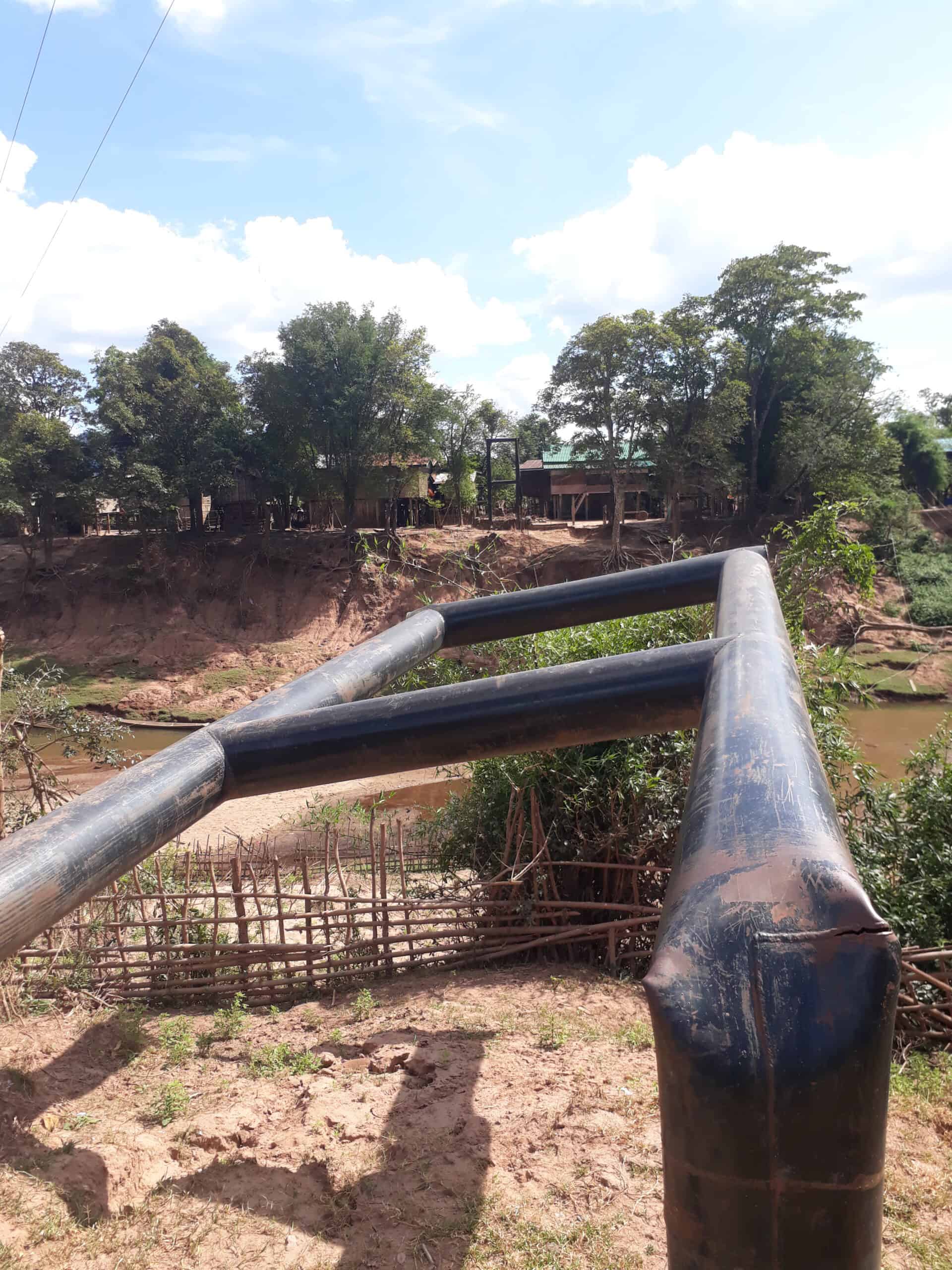 A little further upstream you can cross into the village, using a small foot bridge made by the locals. I can't see the suspension bridge being changed quickly as it only feeds the village. Let's hope things improve for the local people. If you're making a visit you should take some noodles, cigarettes', or anything. Look at it as an entrance fee, and a very small one.  If you do this they will show you around…..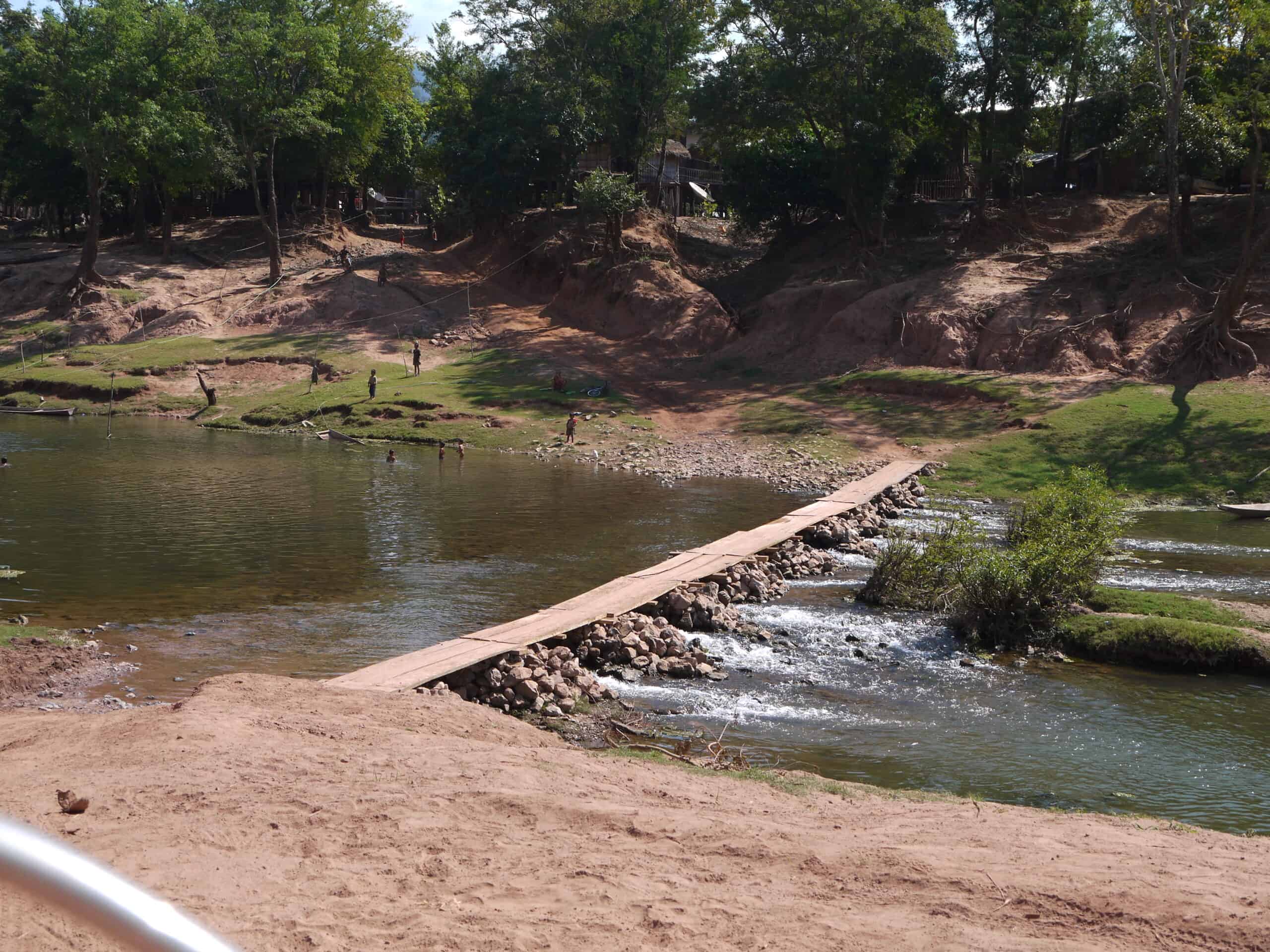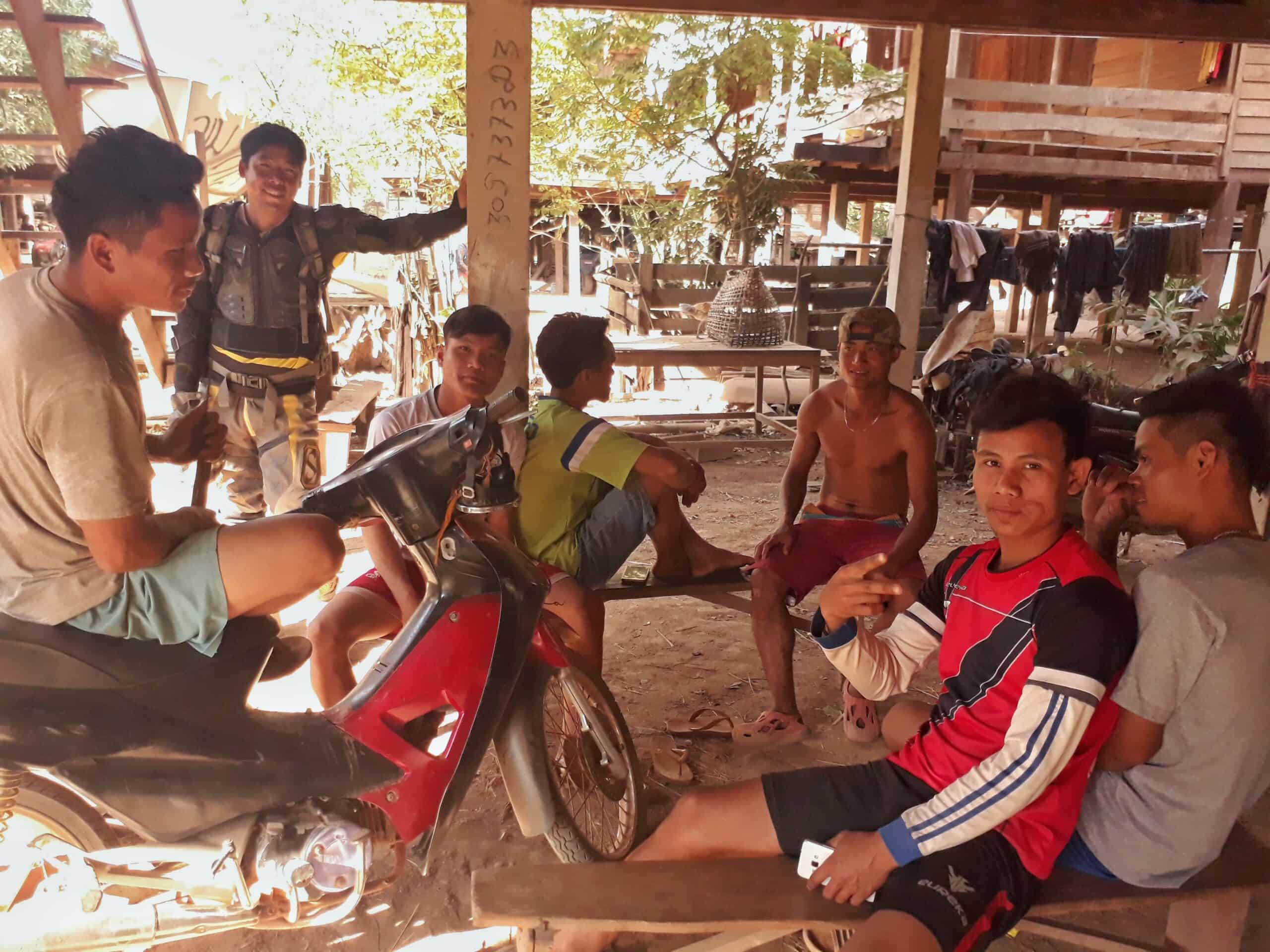 We returned in December 2022, we were looking for the old Landing strip, L53 it's named, it's a paddy field now, not named an LS site, rather L.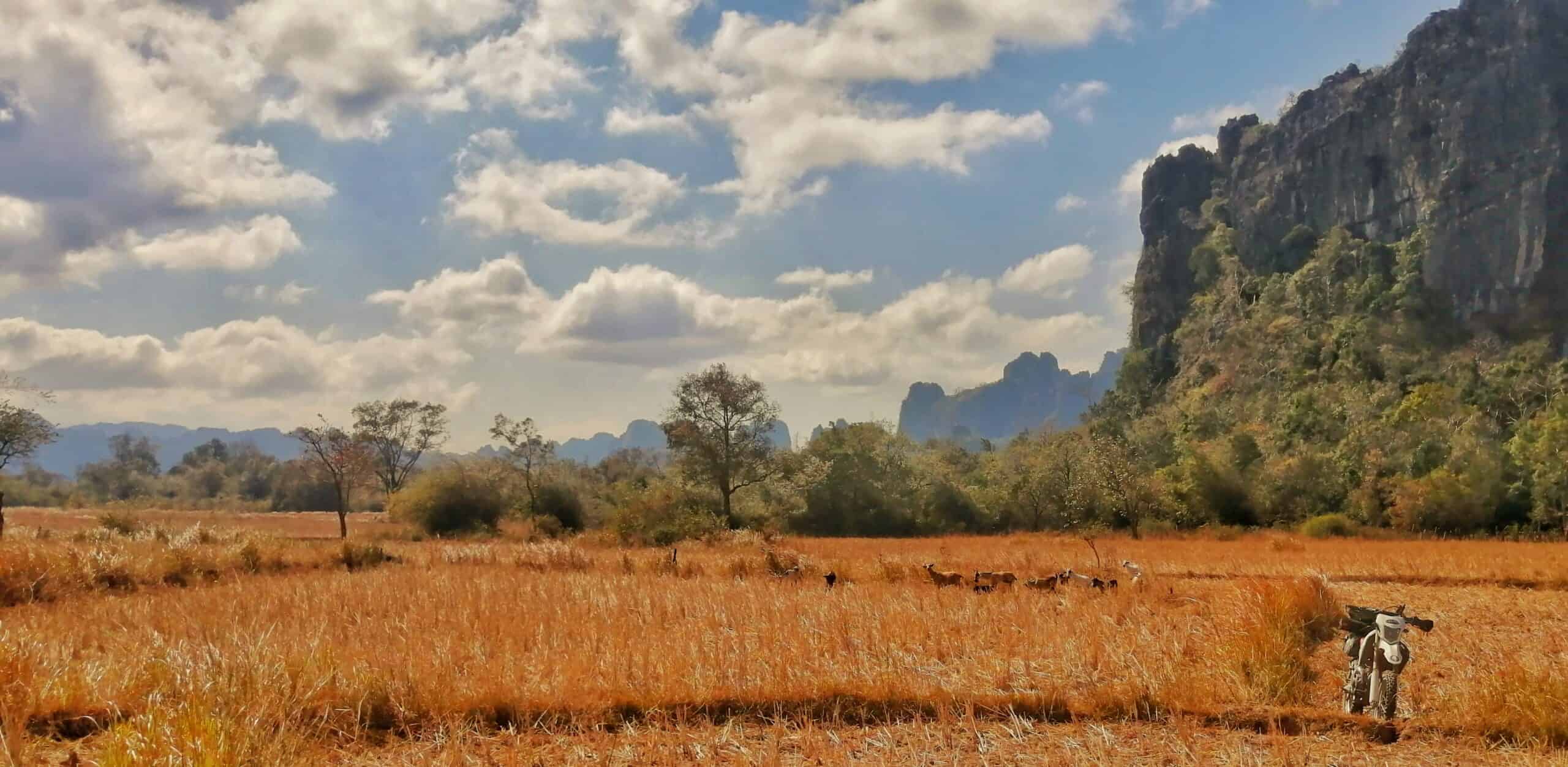 We found an old Cobblestone part of the trail, in better condition than the roads in Laos.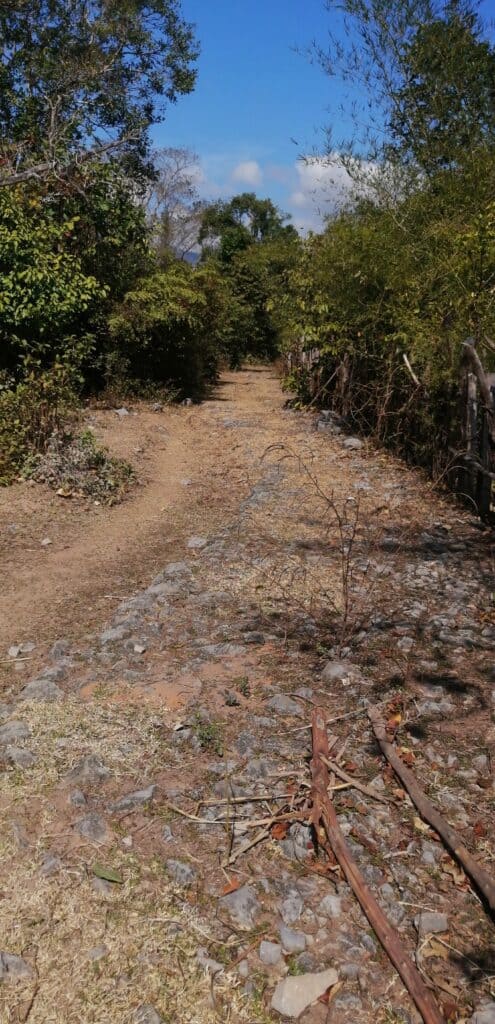 https://thehochiminhtrail.com/our-trail-tours/