Tales From The Ho Chi Minh Trail-Fuel Tanks Raining Down
Air Craft Fuel Drop Tanks.
Location: Khammouane Province Ban Thabak-N18° 14.027′ E104° 39.742′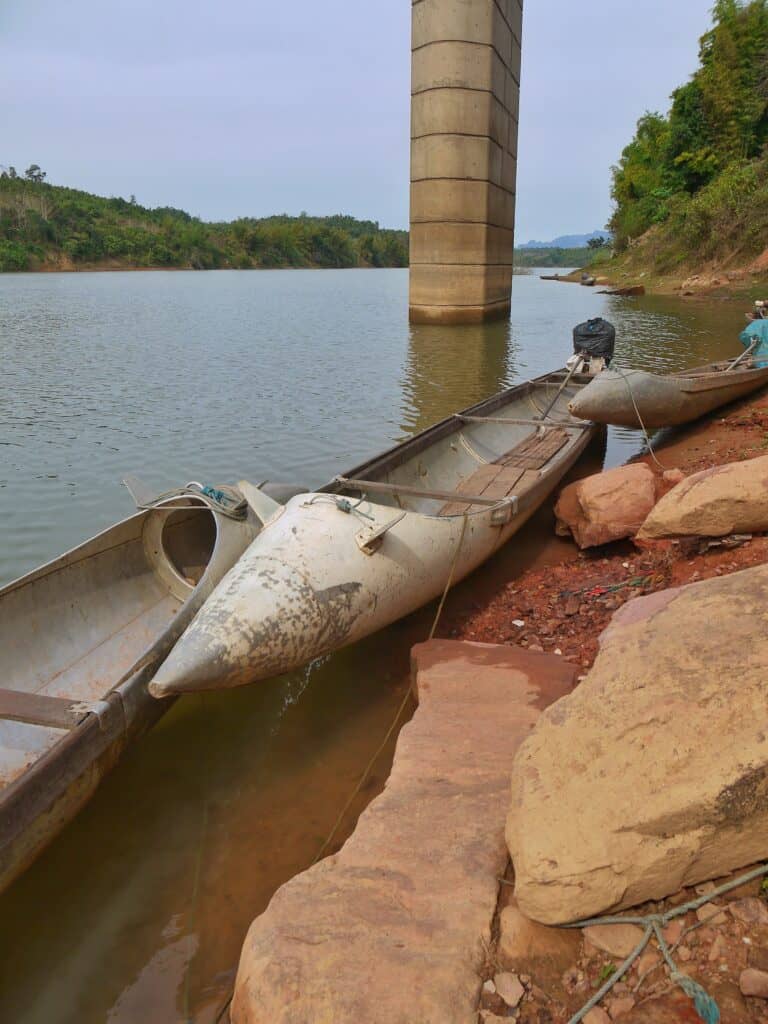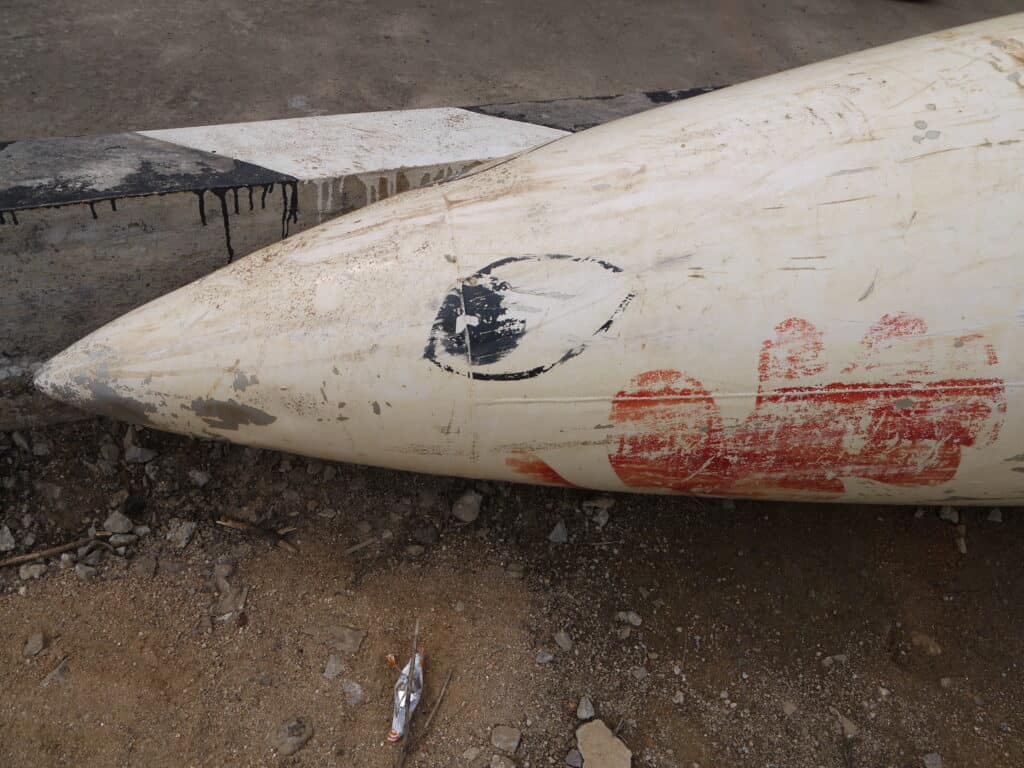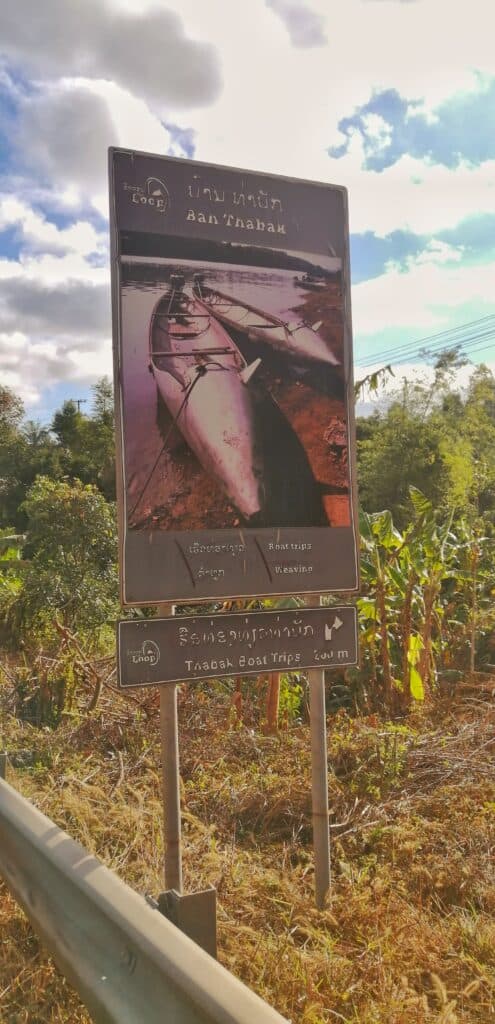 As a way of extending the flight duration, exterior fuel tanks were fitted on the wings or the main fuselage. Some Tanks were 600 gallons, some 2500 liters extending range considerably. Once empty the tanks were jettisoned and would fall to the ground and be collected up by the locals..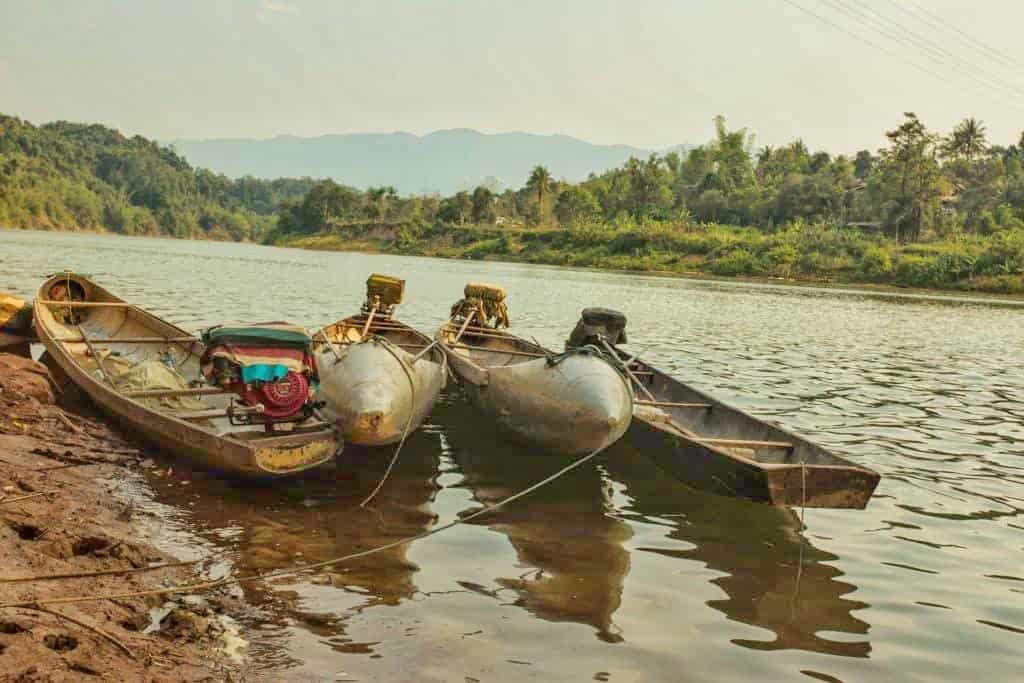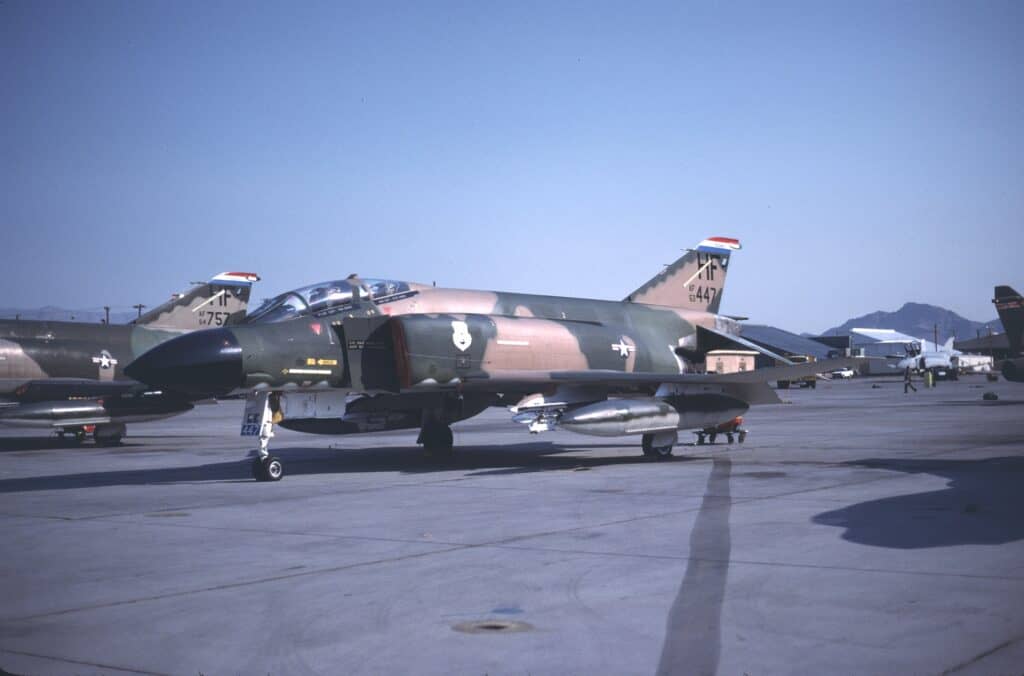 Mostly seen In Xiangkhoung & Khammouane.
Seems such a waste of material, war isn't cheap. Once on the ground here in Laos, the locals would go to work turning them into boats. Riding around Laos you can often see them in Hotels, front gardens, but mainly you'll see them shaped as boats sitting in the water.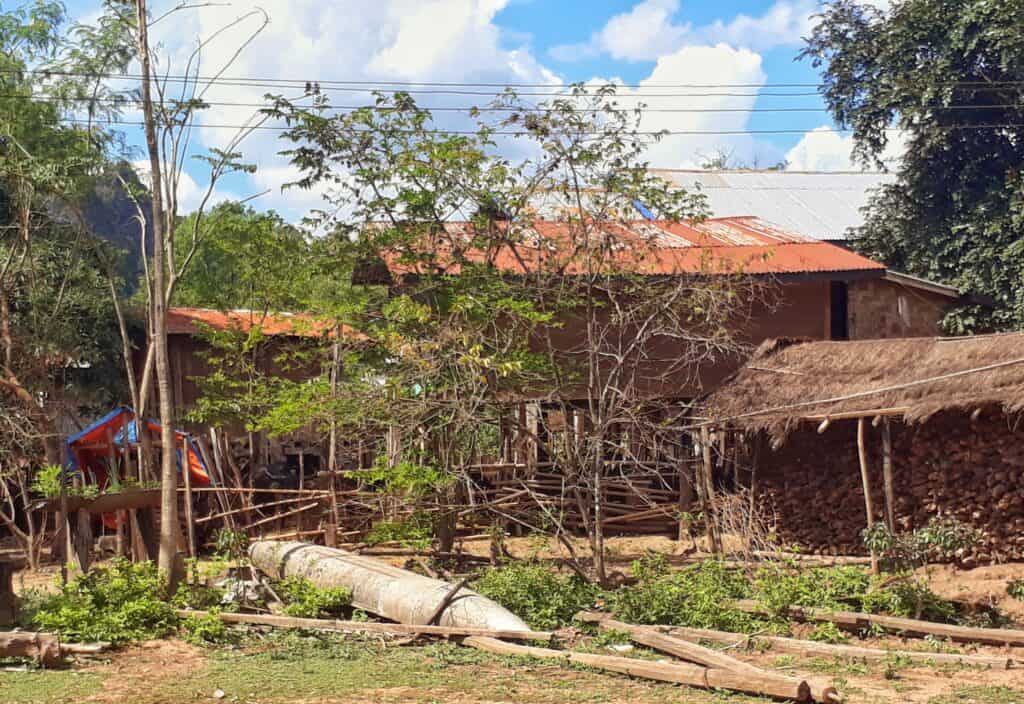 There is one place in particular in Khammouane Province, Ban Thabak, as you cross the bridge over the Namkading River you can stop and walk down to the bank to view them. Location is noted above, you can also take them for a spin if the boat driver is about, just give him some money and away you go.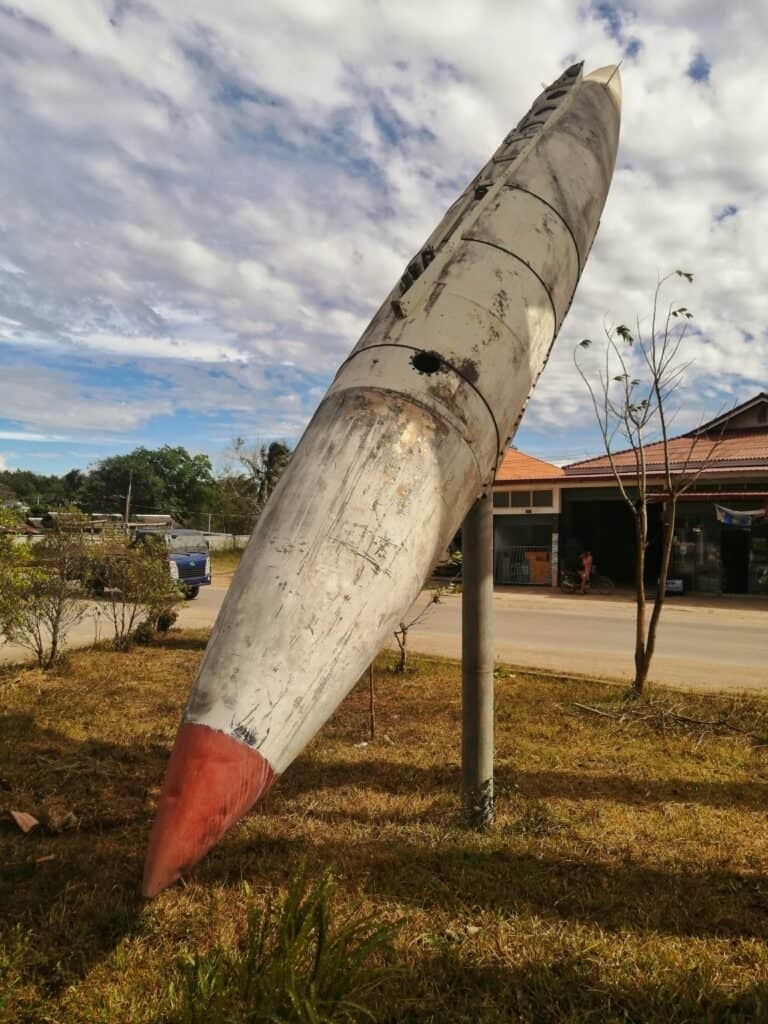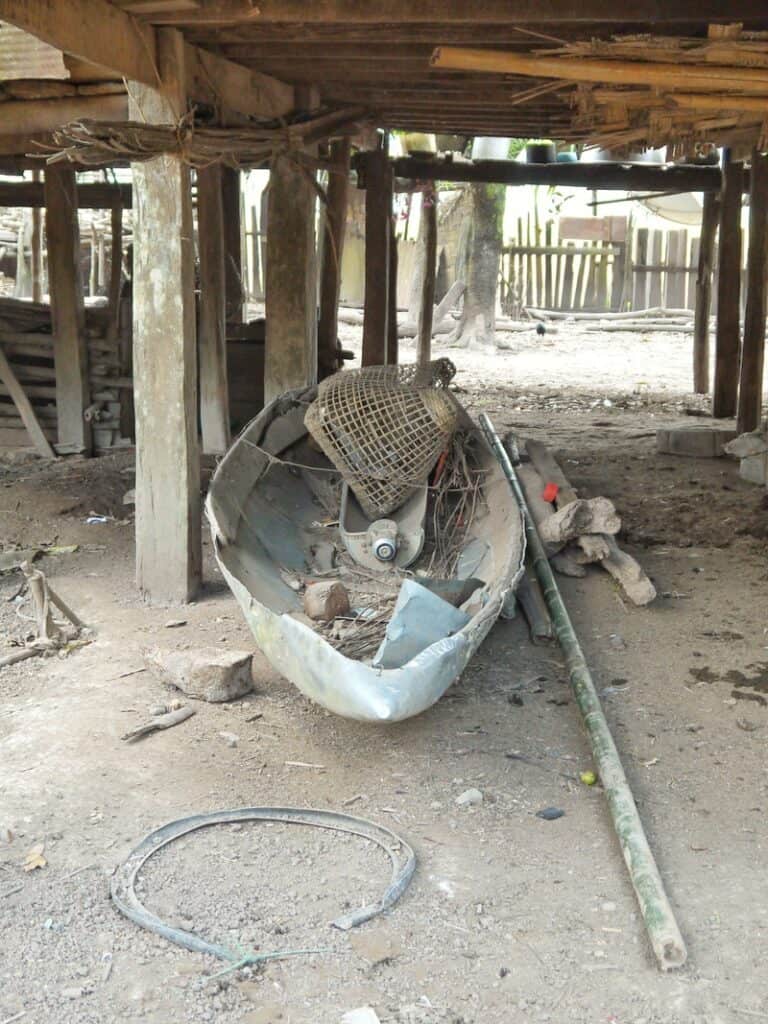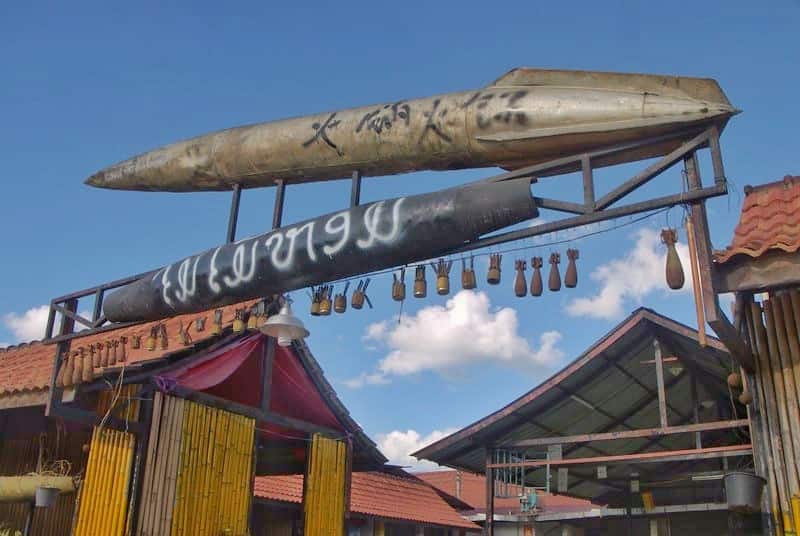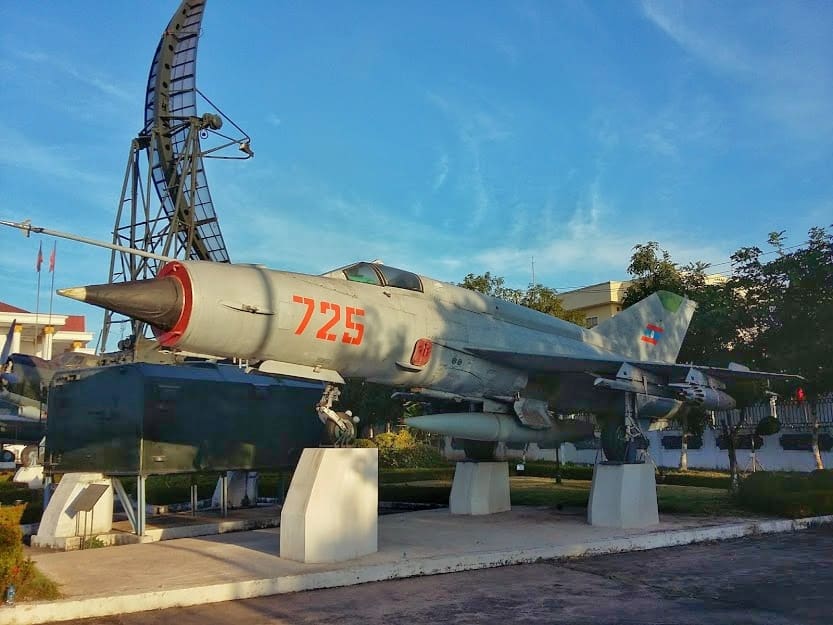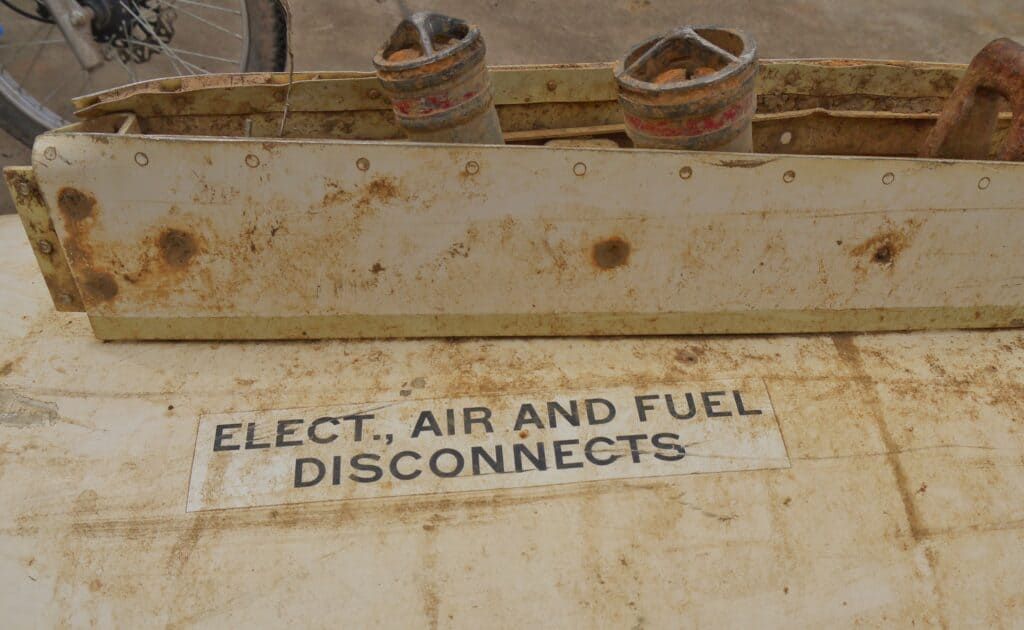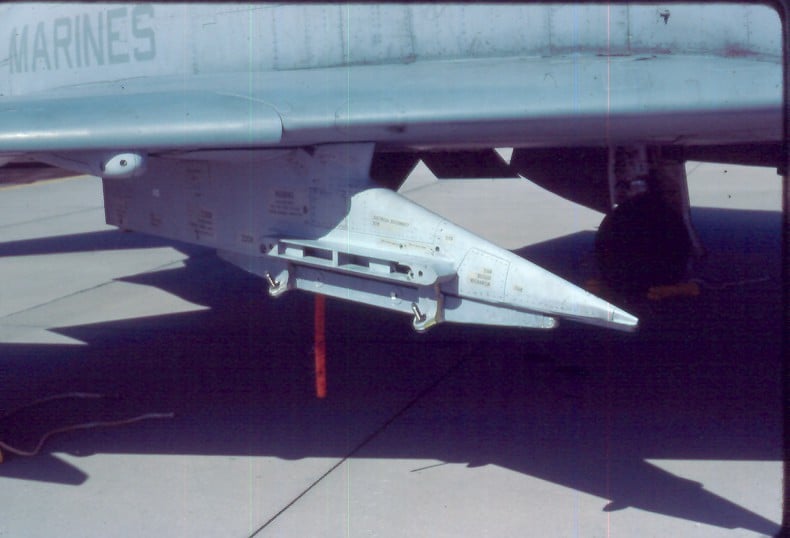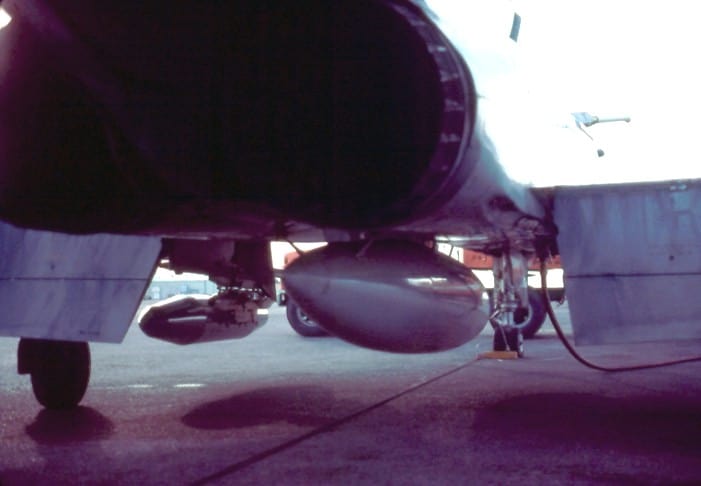 The people of Laos have been making these boats since they fell from the sky, most of them are still in excellent condition, which is a testament to how well they were built, for one mission only.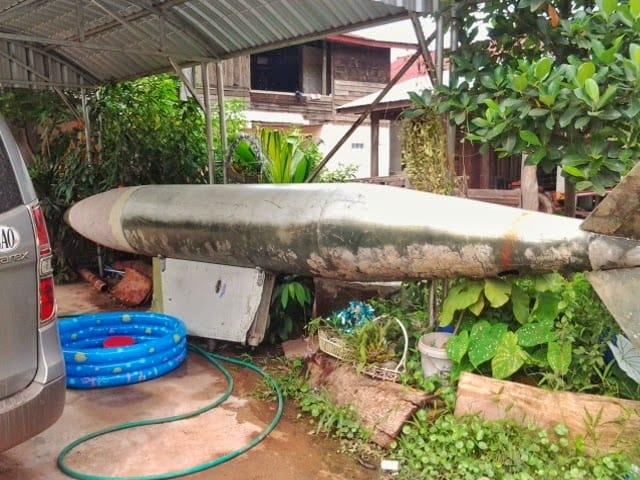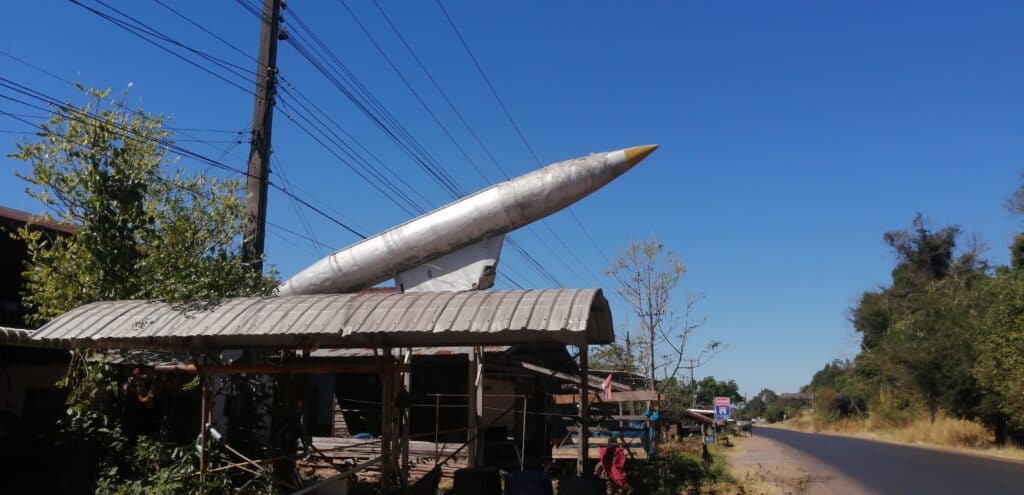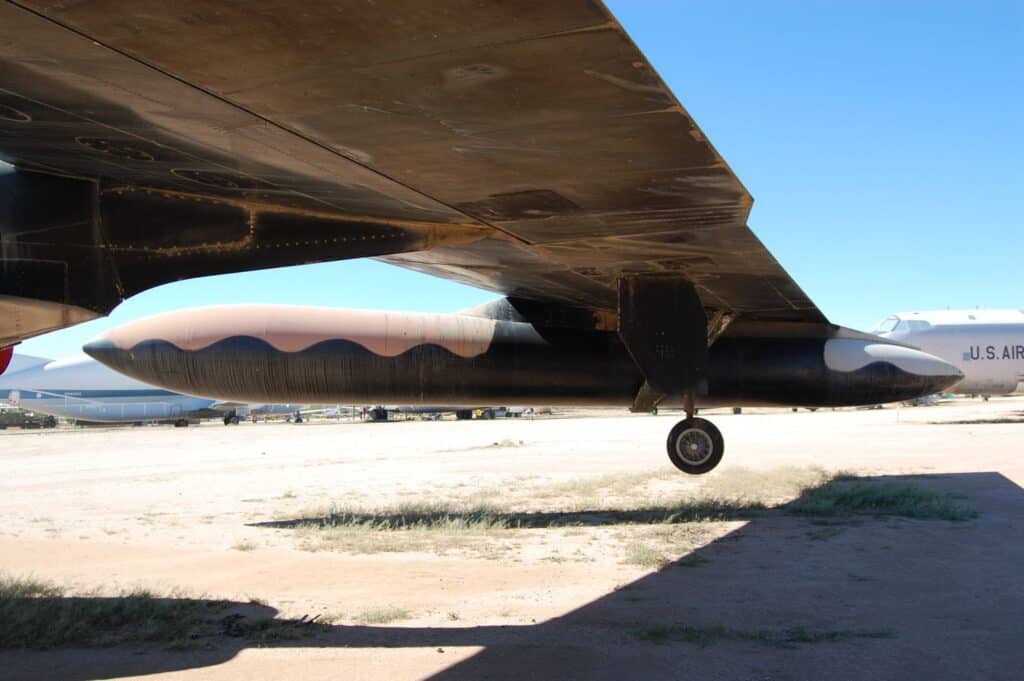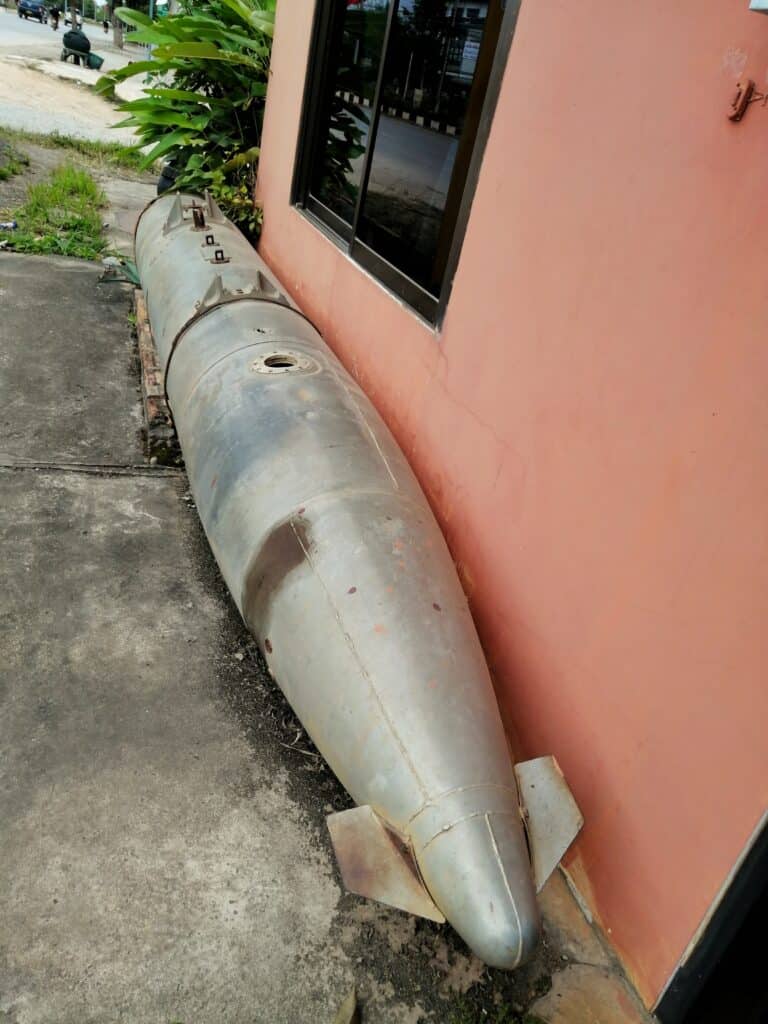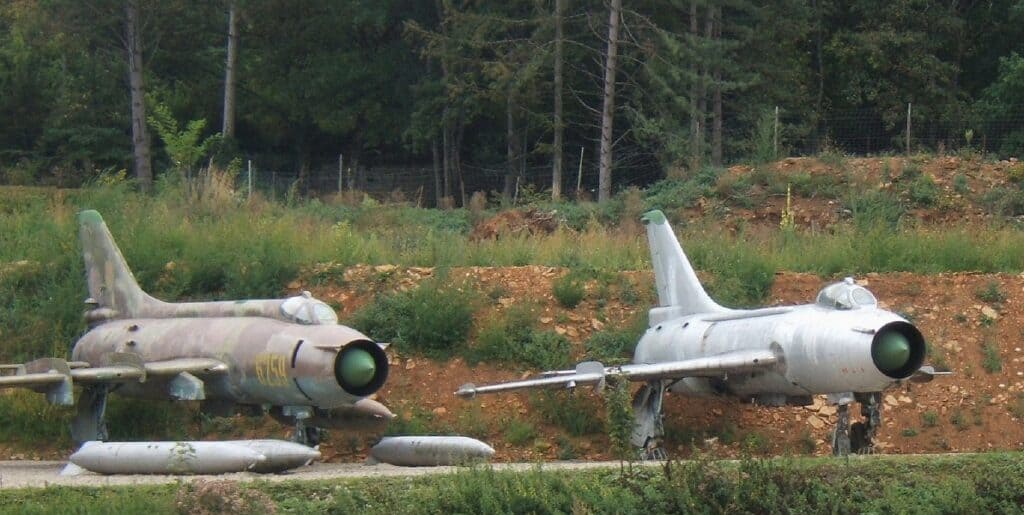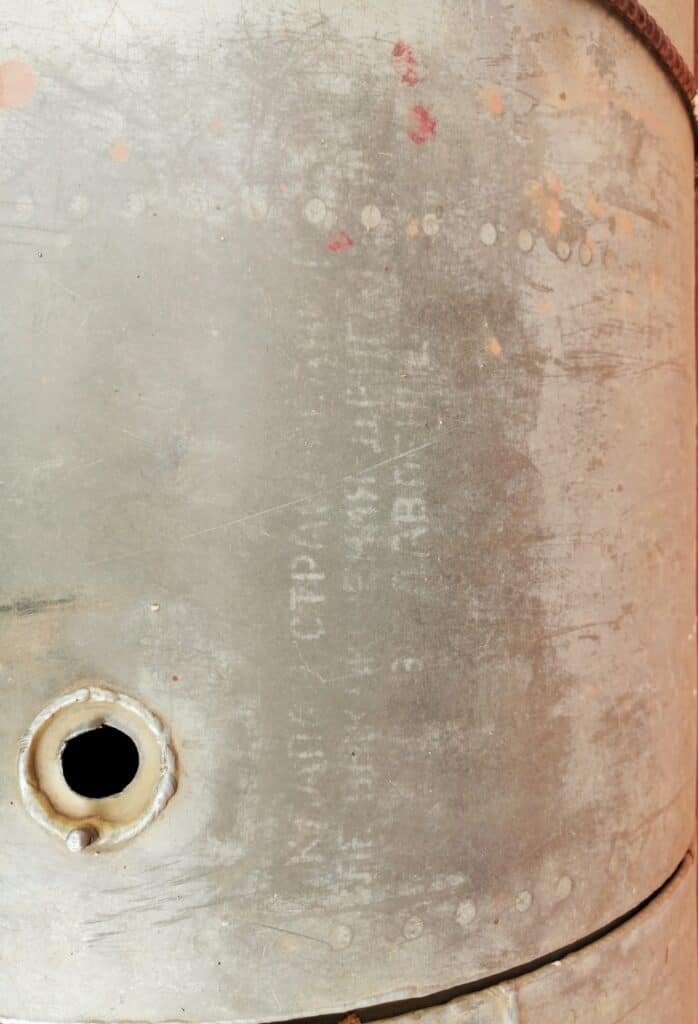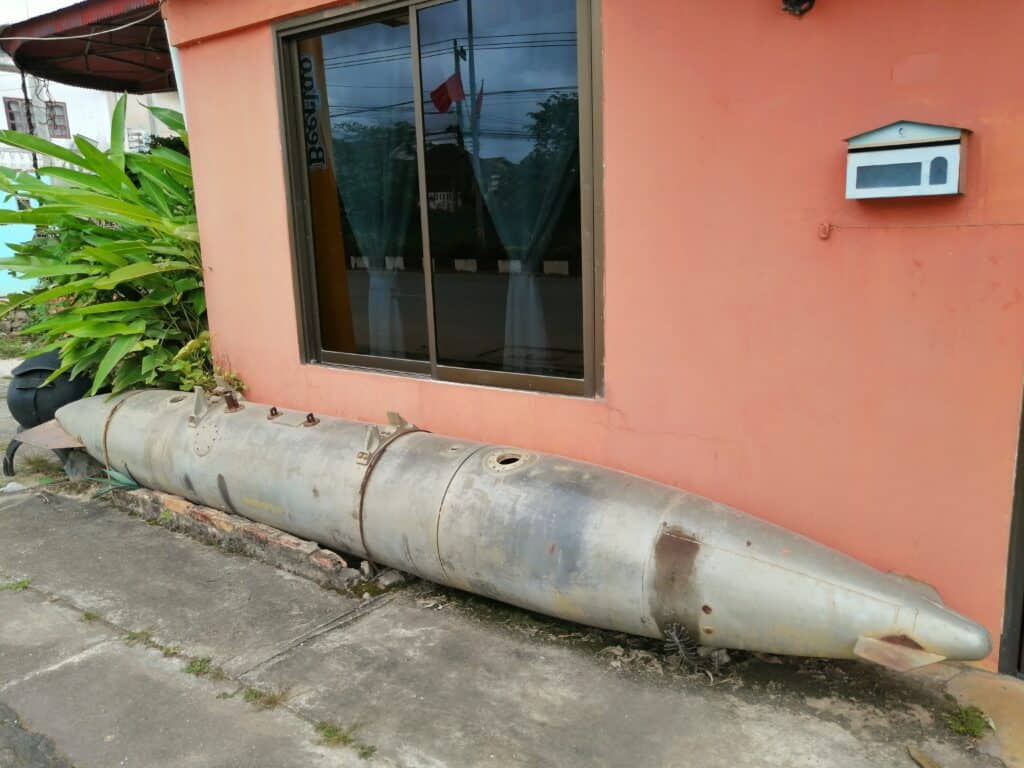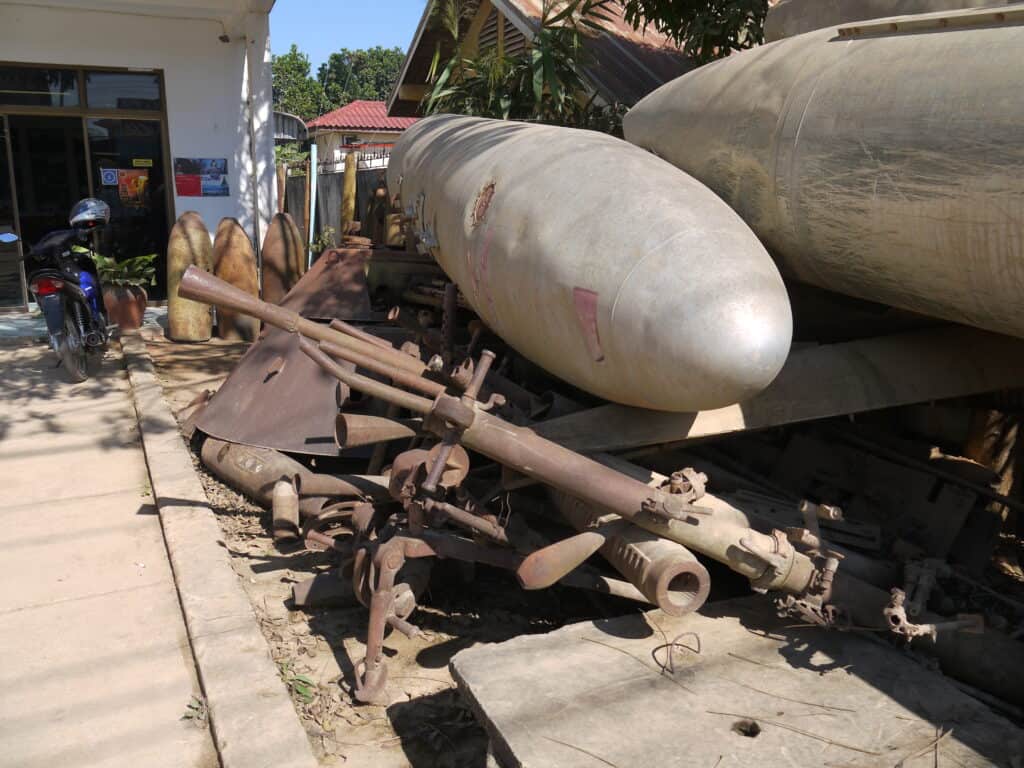 It's good the locals have made use of the what was thrown away, same for much of the metal that came from the sky, 30 % of the bombs dropped failed to explode, so the locals made use of that as well. You can see war scarp everywhere in Laos.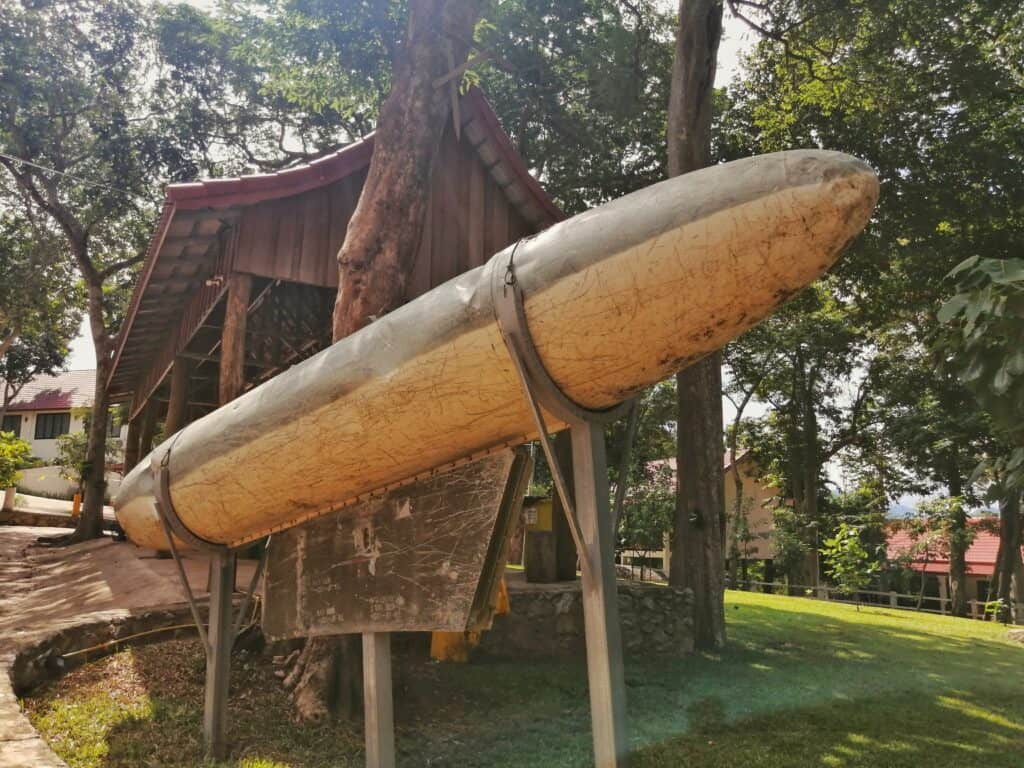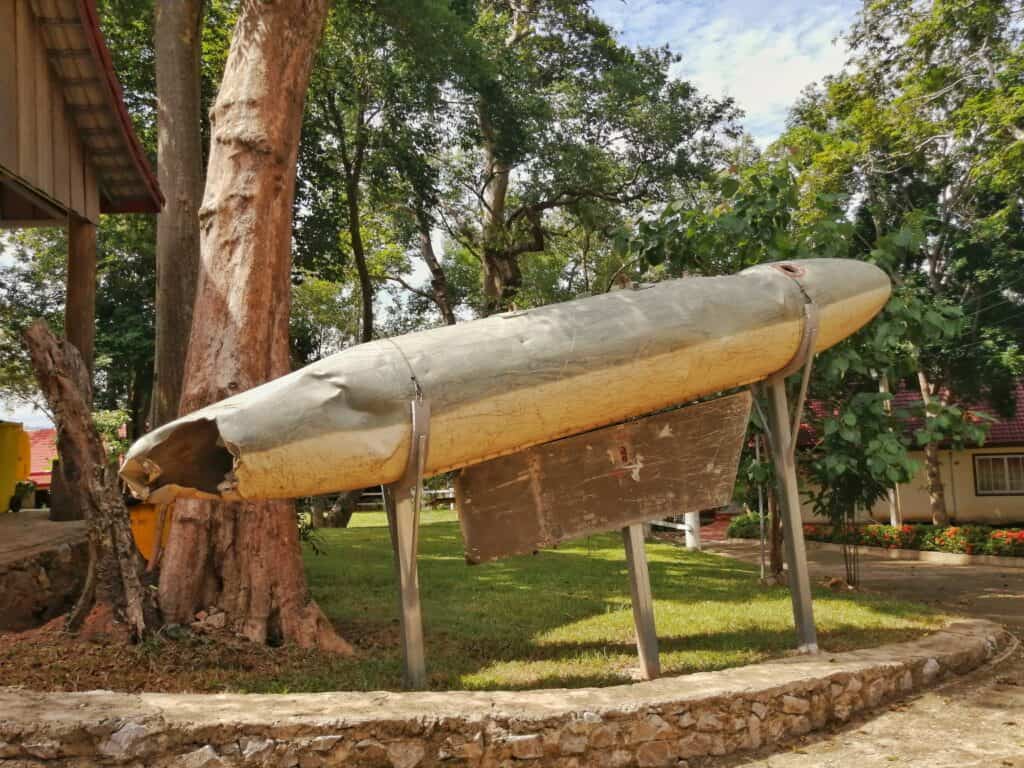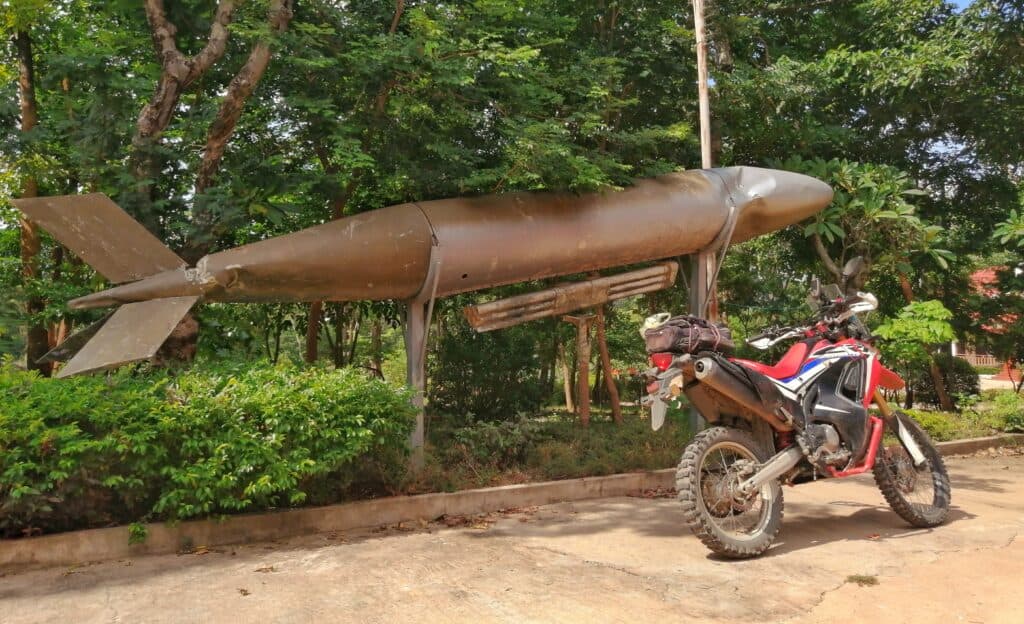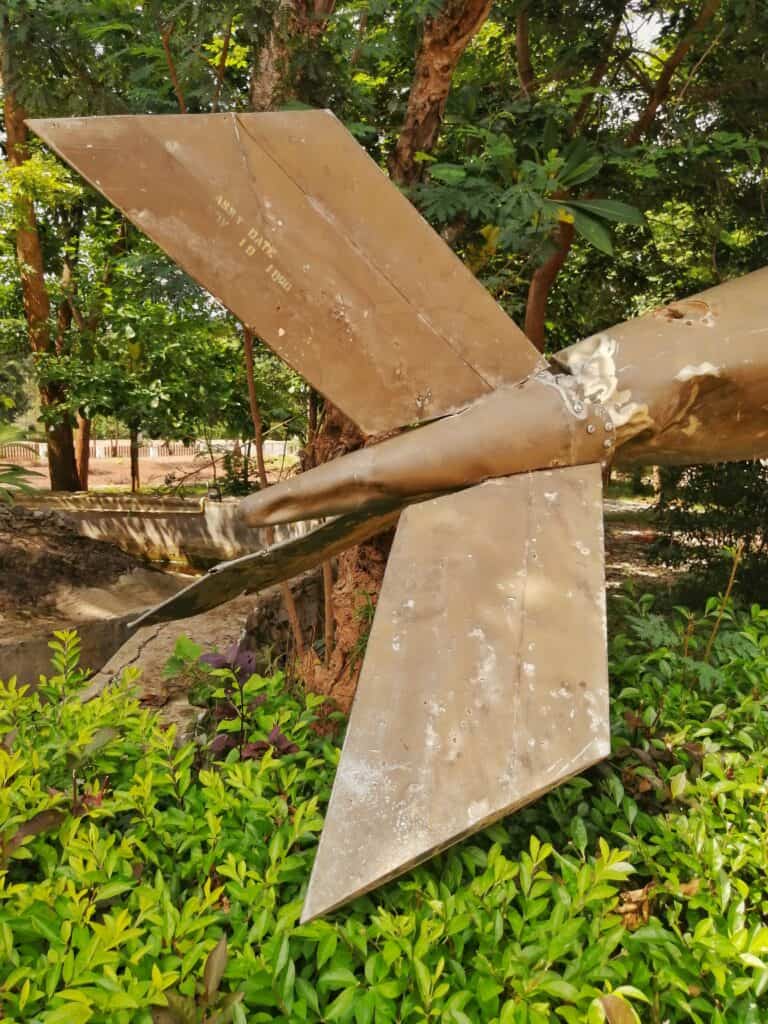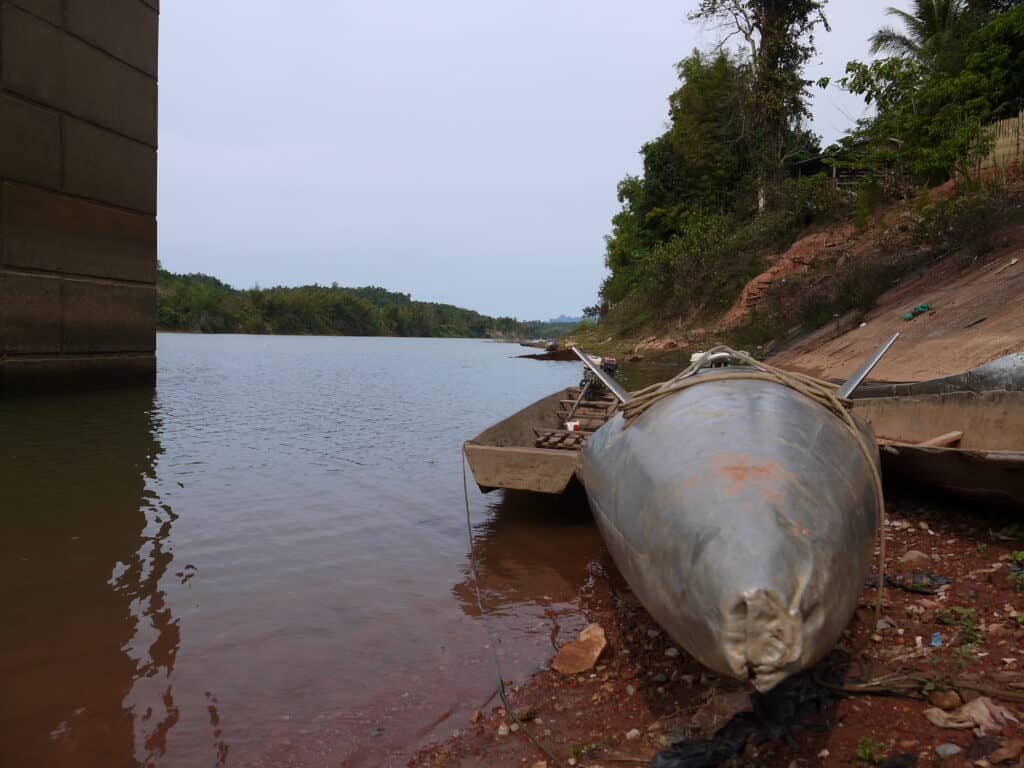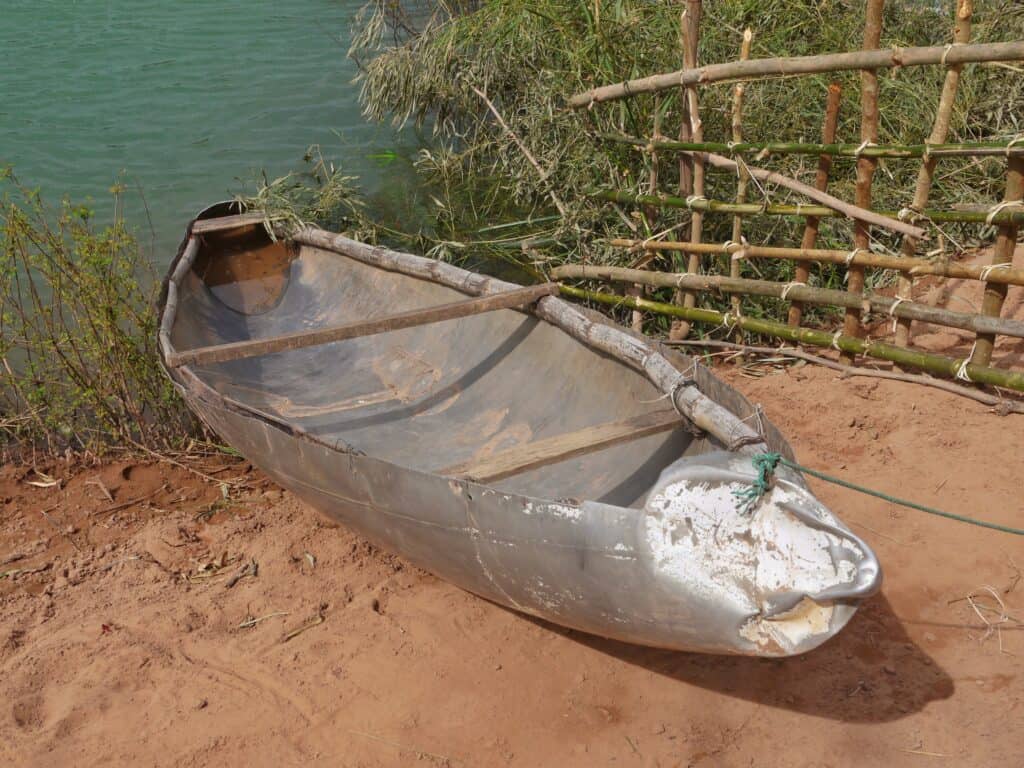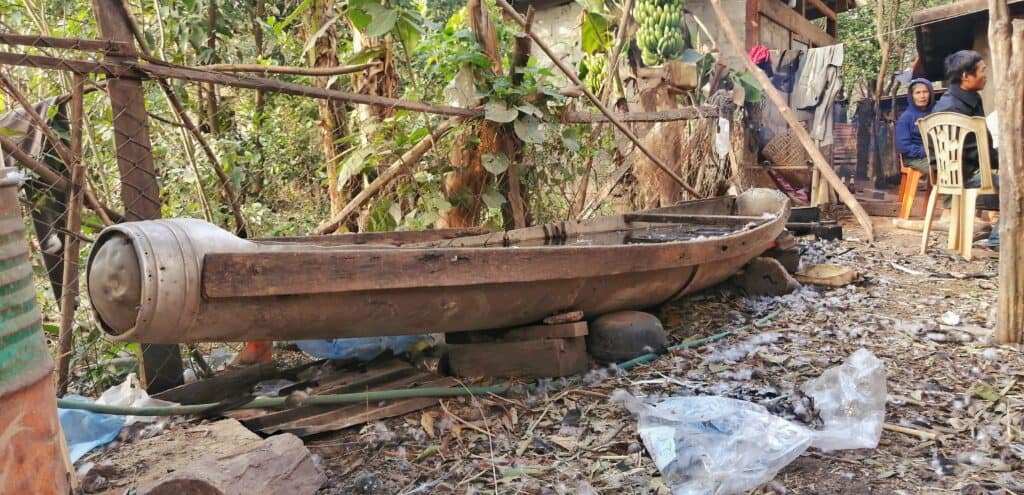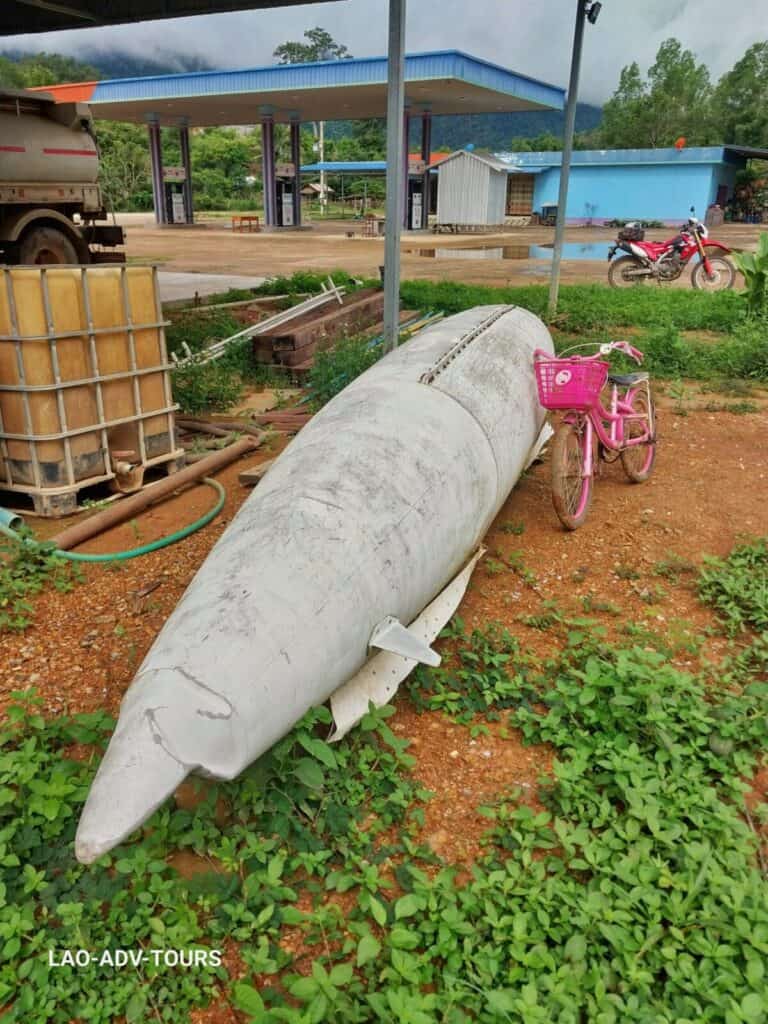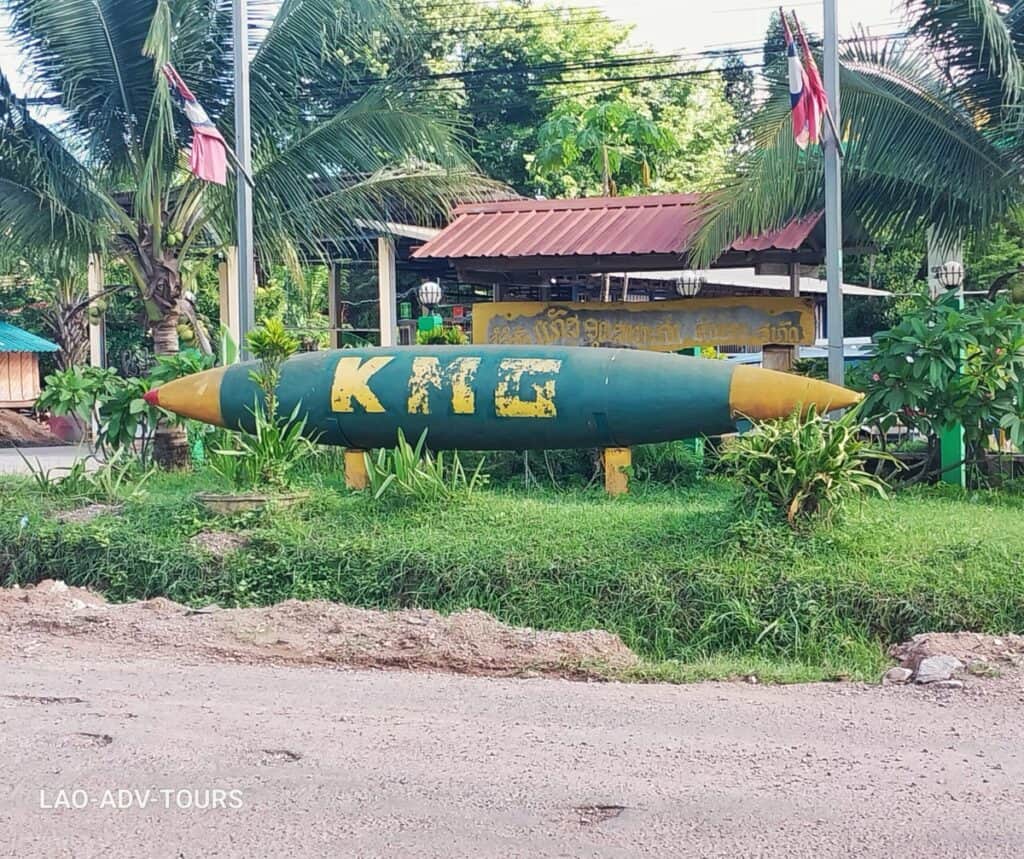 More as we find it…
Enjoy this post? Find the rest of our Ho Chi Minh Trail Tales here. Interested in riding in Laos, but looking for  more adventure and in different areas of Laos, Check out our Laos ADV Tours page.