Tales From The Ho Chi Minh Trail-2022 Trail Ride
After 8 months of being Locked down or having travel bans in place, I finally got the chance to go for a ride. The plan was to go as far down the trail as Saravan. I set of the day before New Year's Eve and made it to Nam Ngum lakes for the 1st night, beautiful place. New Year's Eve I made it to Khammouane, Ban Nahin, where I stayed with friends ,had a few beers and went to bed, woke up in 2022, let's hope this is a better Year.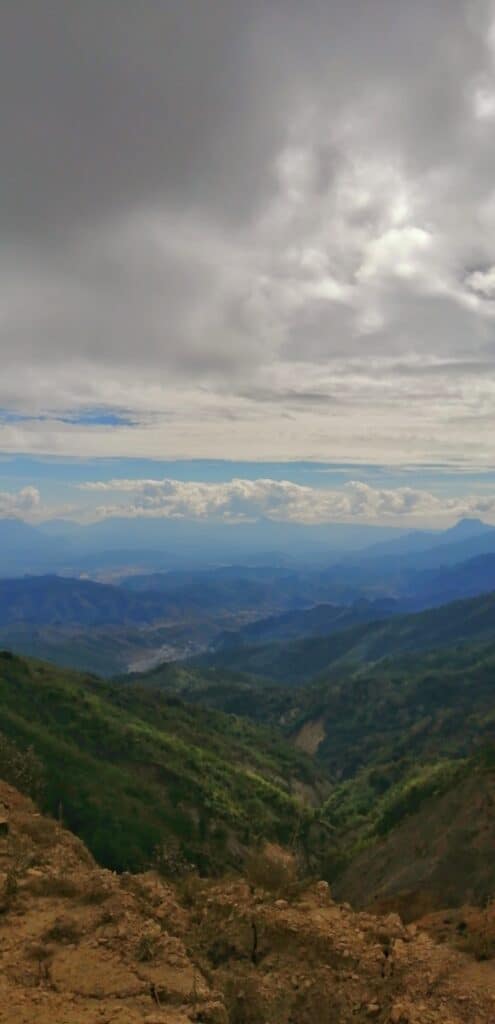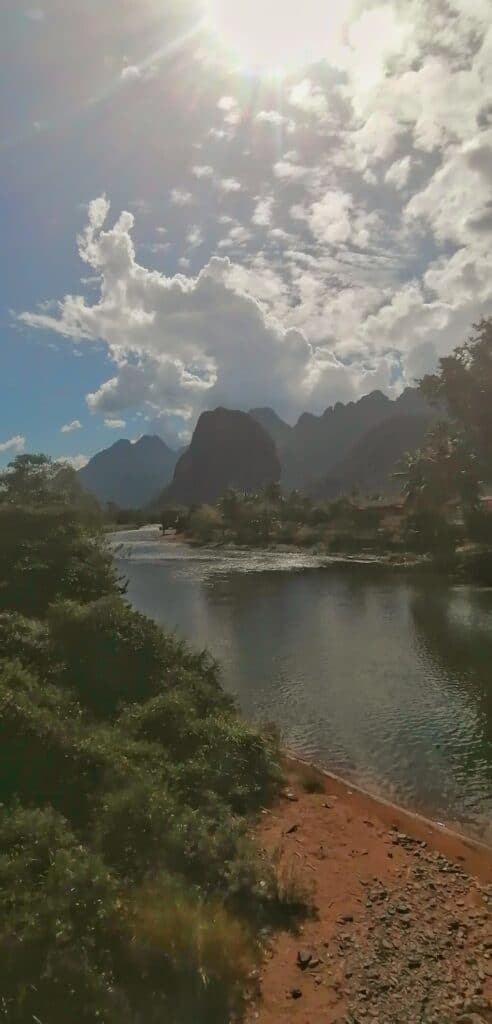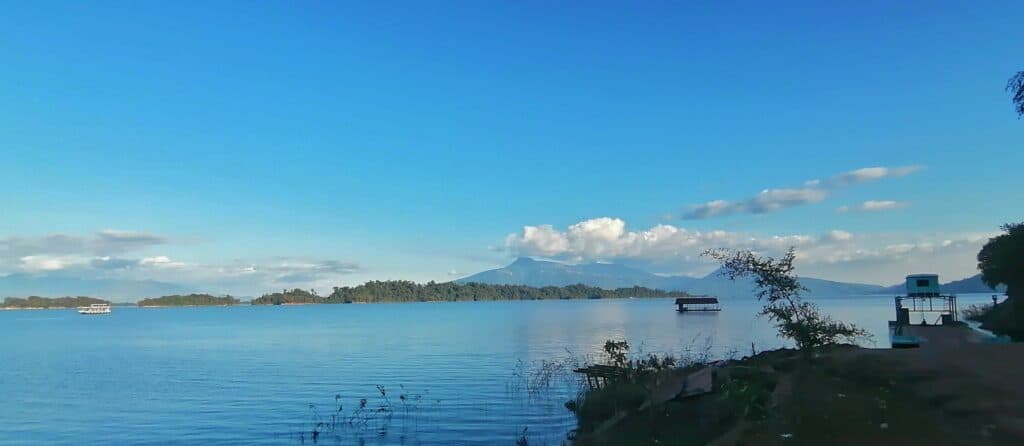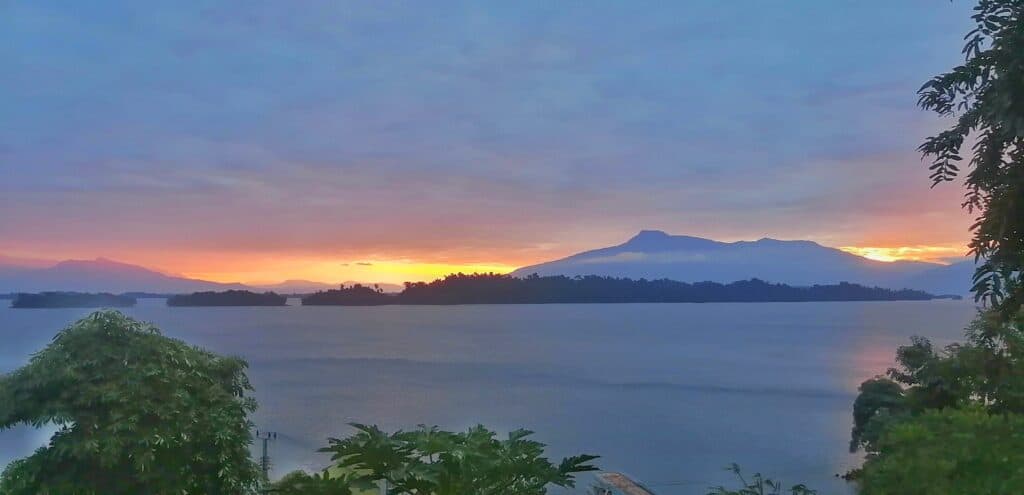 New Year's Day I arrived in Ban Langkham, foot of the Mu Gia pass, I spent the afternoon with some friends ringing in the new year, it was a typical Lao event, plenty of beer and food. I left before dark and headed back to the Hotel for an early start tomorrow.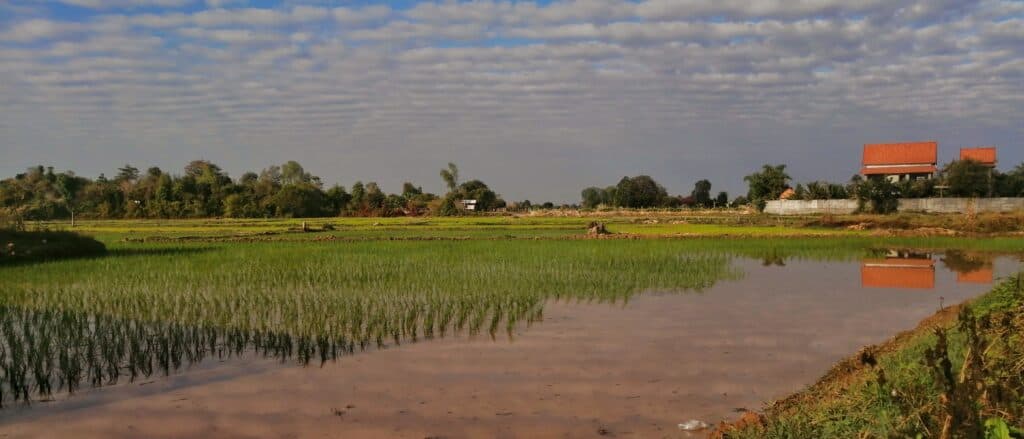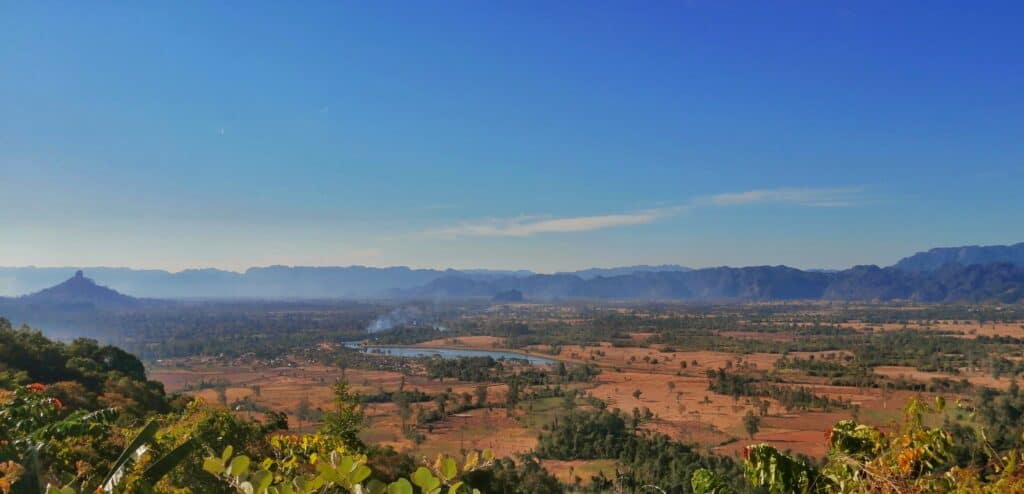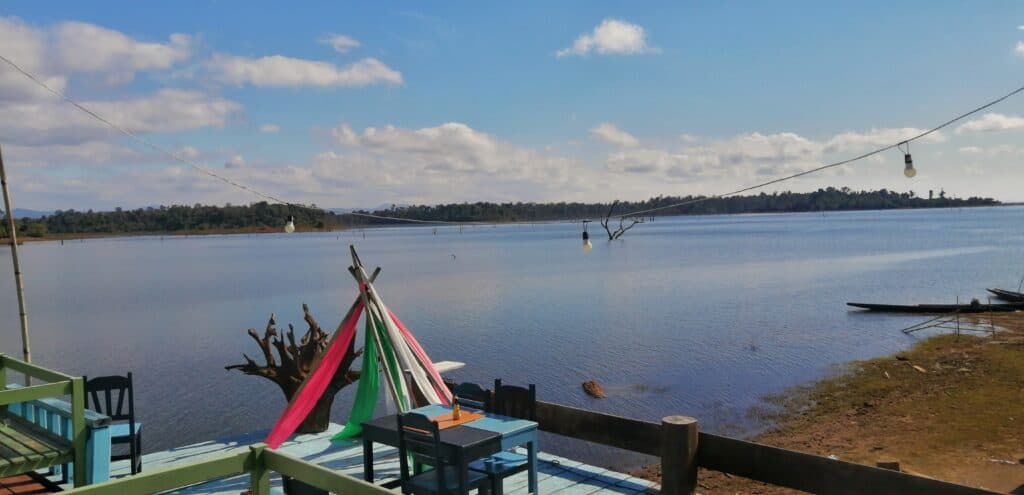 Bright and early I'm up and heading for the Mu Gia pass, I'm trying to find some caves, I found 2, which was pleasing. There are many caves in this area. After some poking around I head of to continue my ride. I stop of at what was LS 53 Ban Phanop, it's a rice paddy now. The original cobblestone trail exit's in this area.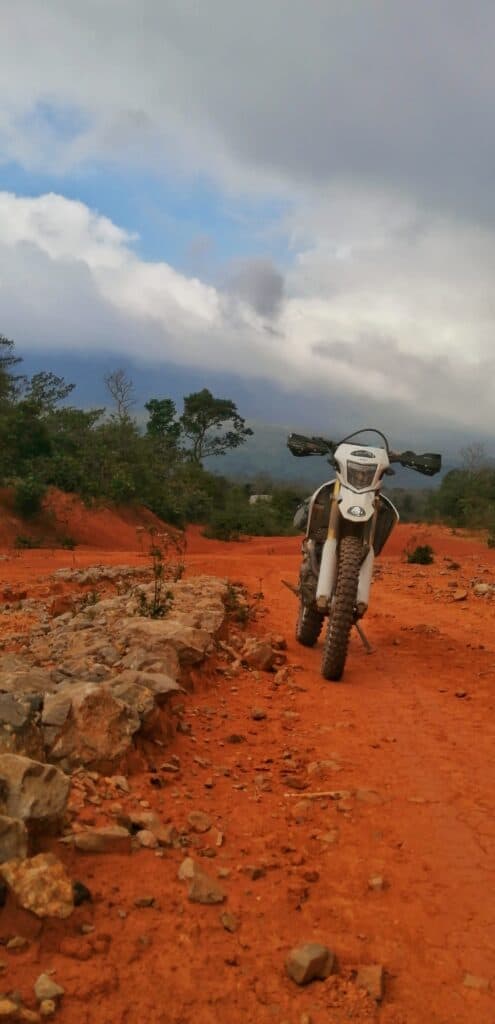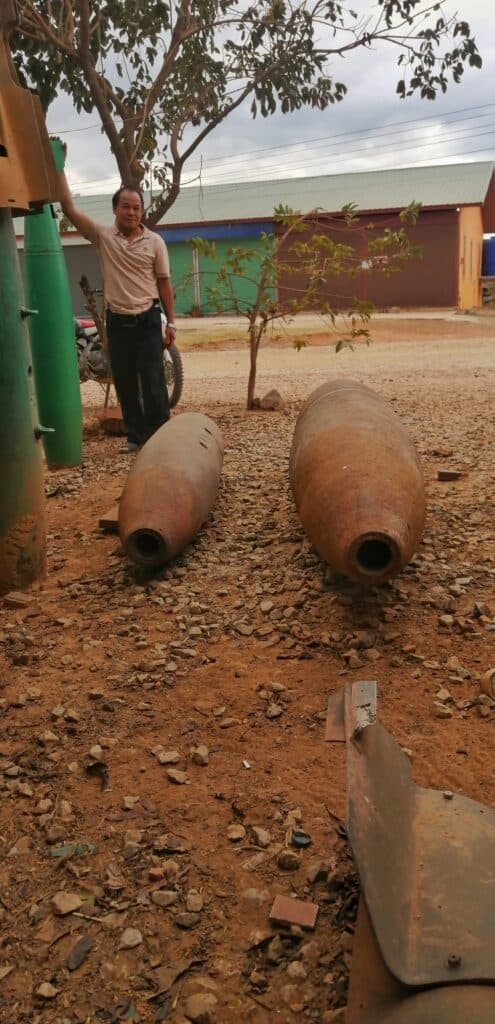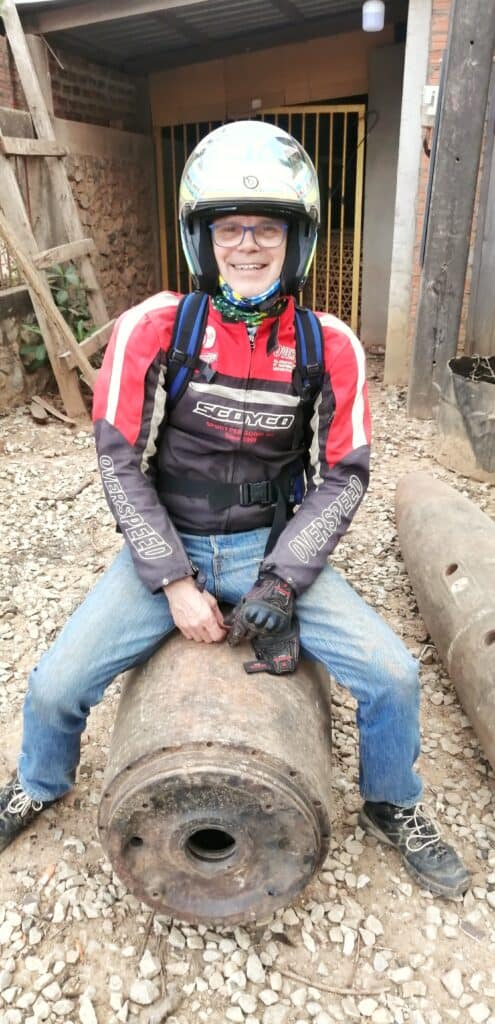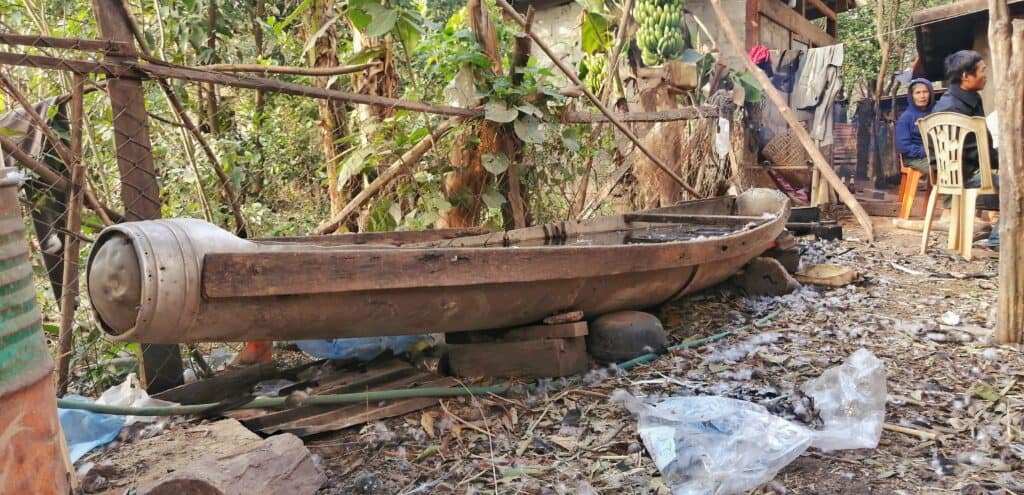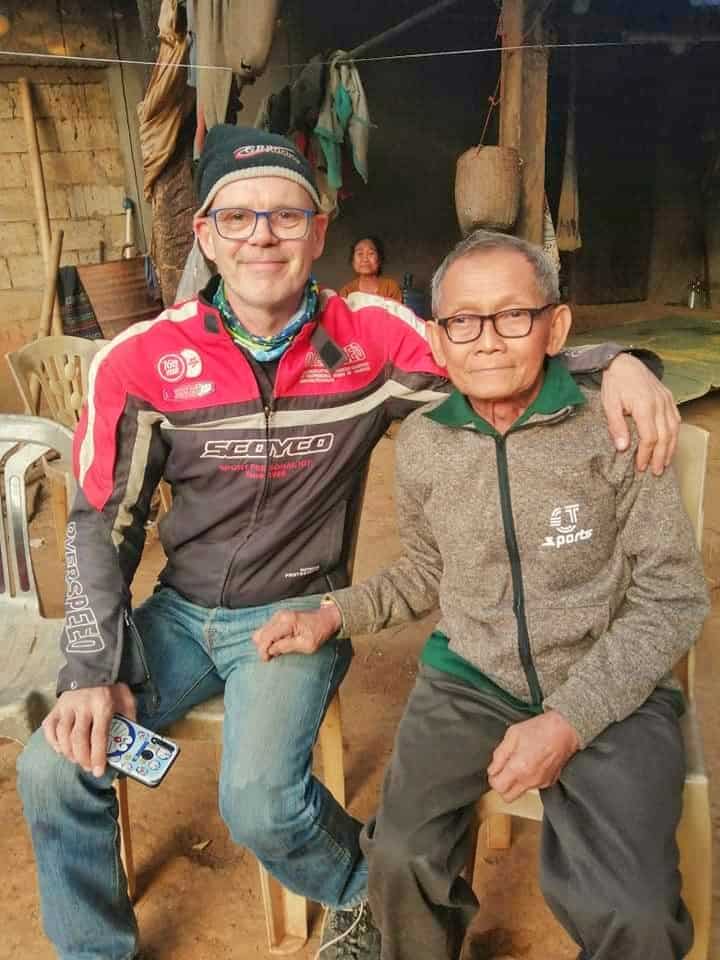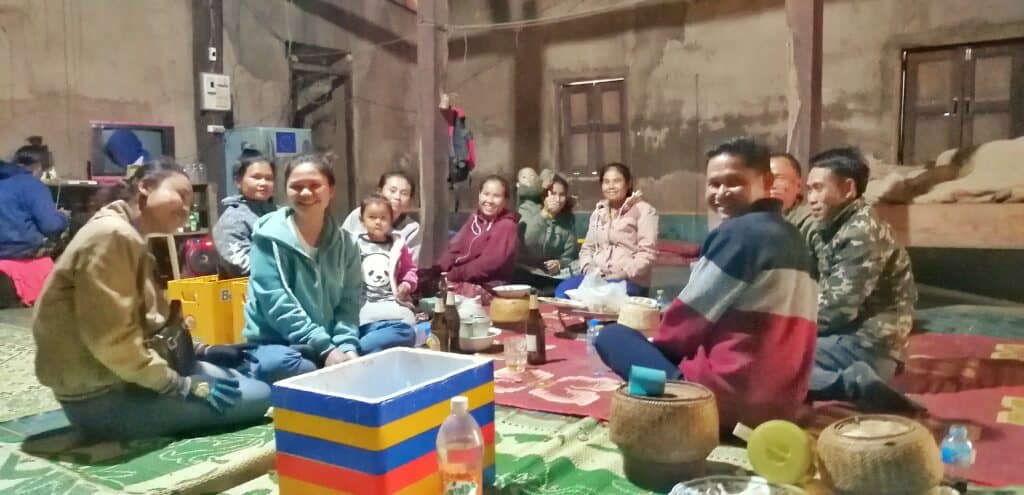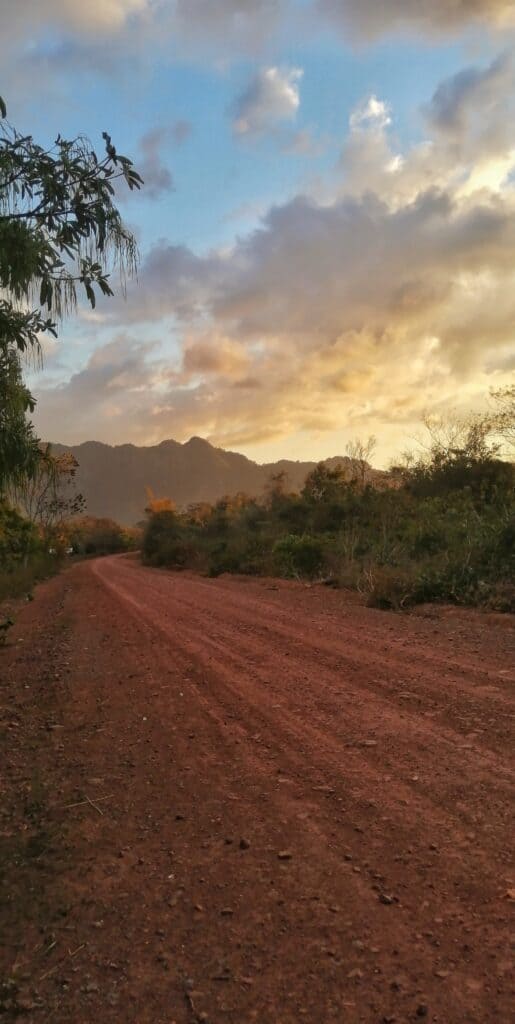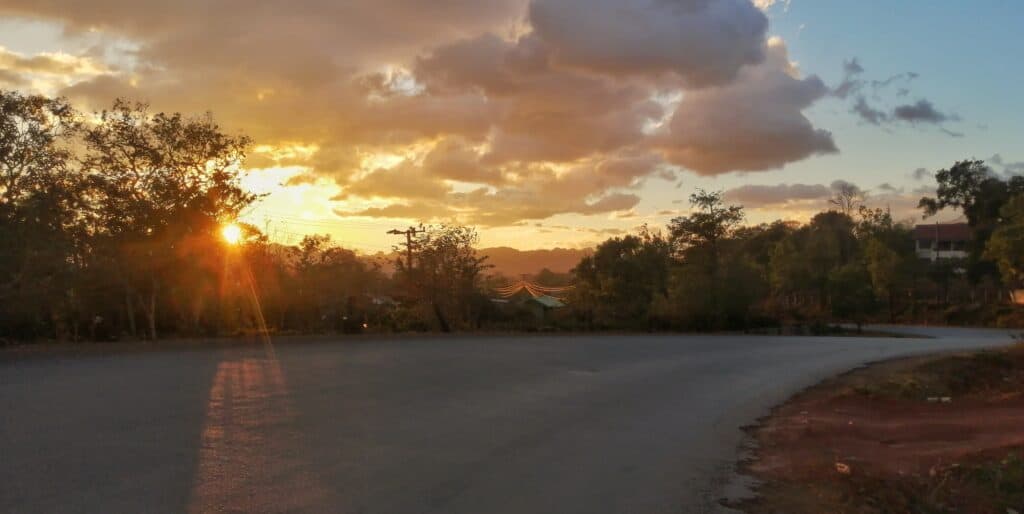 Onward to Saravan and I manage to drop the bike in a river, I drown the engine and my kit, once out of the river it's a pretty easy fix, and most of my gear is not wet, I can dry out what is. With all of the water out of the engine and everything back together, I ride to Vilabuly and overnight there. Next day and  more river crossings on route to Saravan. On arrival I'm in good spirits but the back is complaining. Picking the bike up out of the river was to much.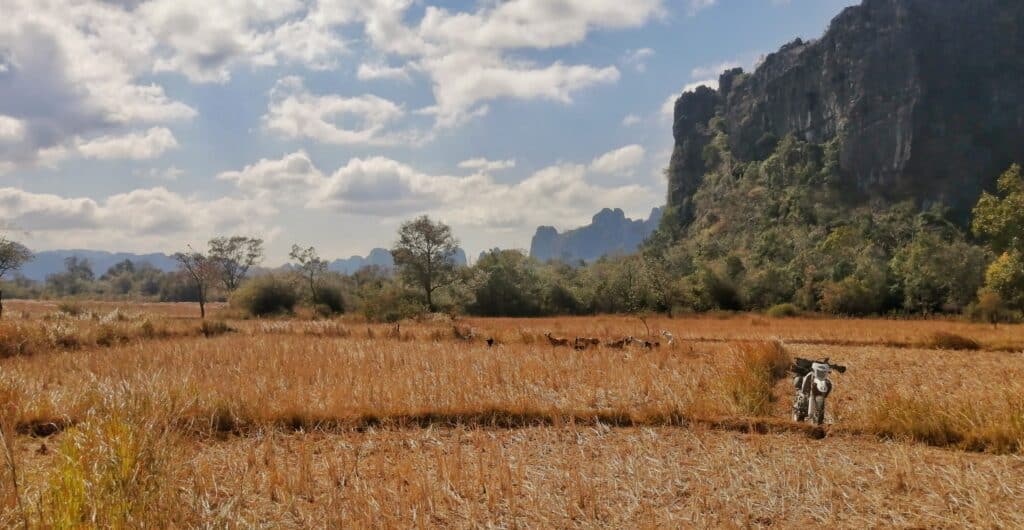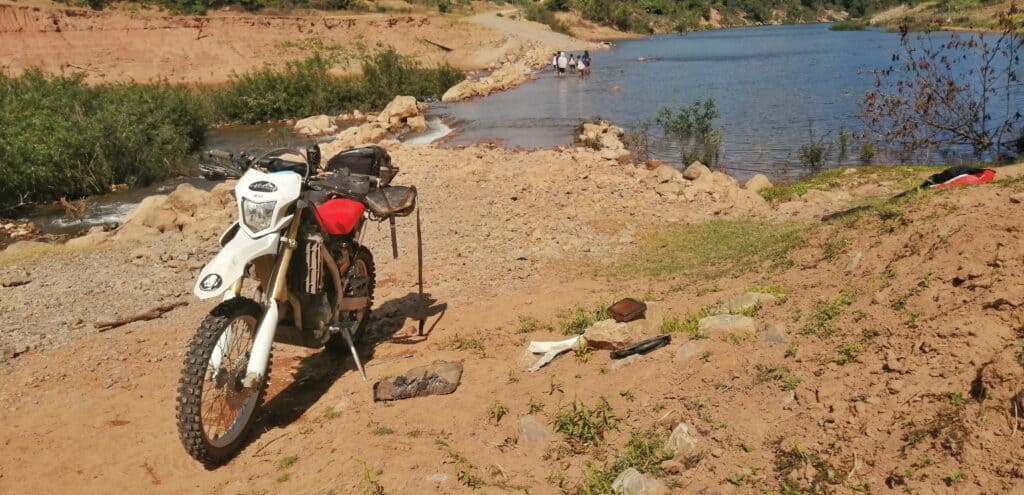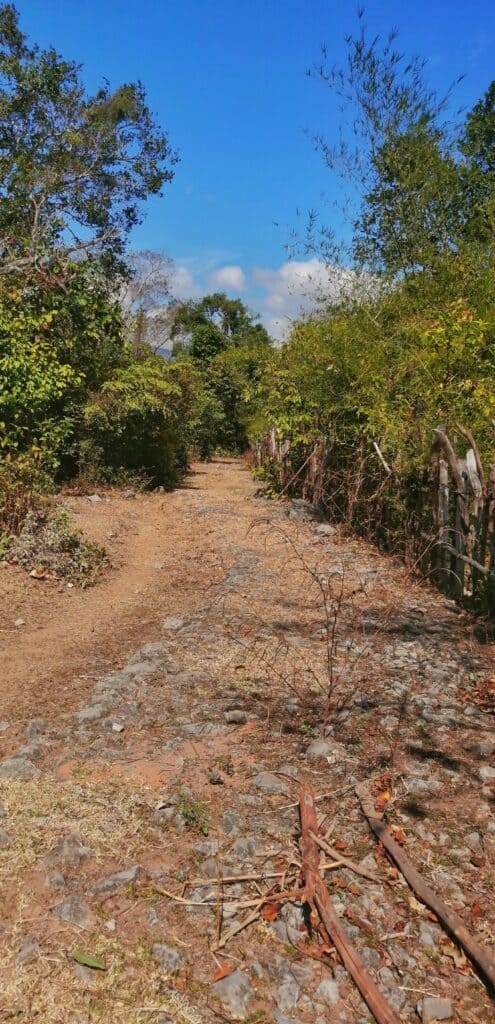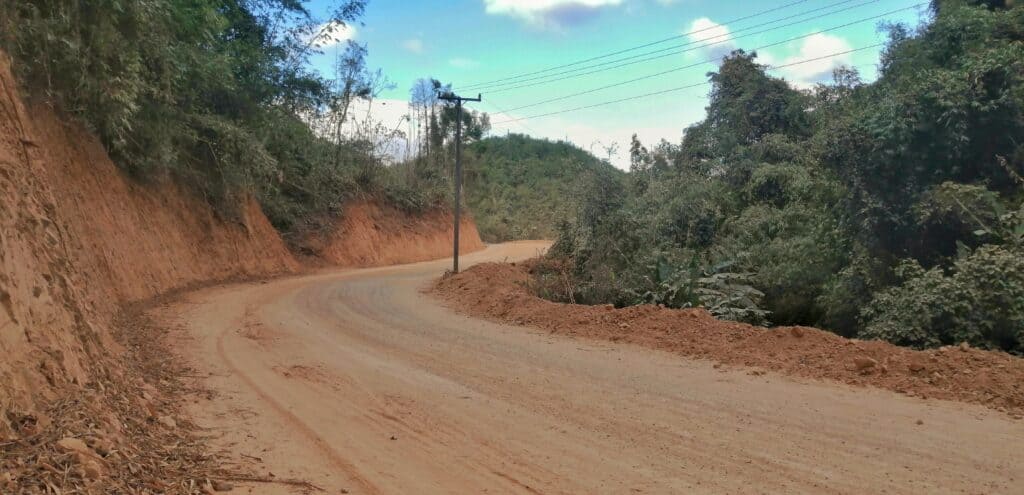 It was pretty cold down in Saravan, windy as well as I set of to have a look around, I wasn't long before I was in another river, the 4th of my journey, this one I got stuck in and had to be rescued, which is what happened a lot over the next 3kilometres and 2 hrs. I ended up in a what I would call a bog. I didn't have the power needed due to my back, and bailed out, but I still had to get back through the river, which I did with some help. Now I really needed some pain killers.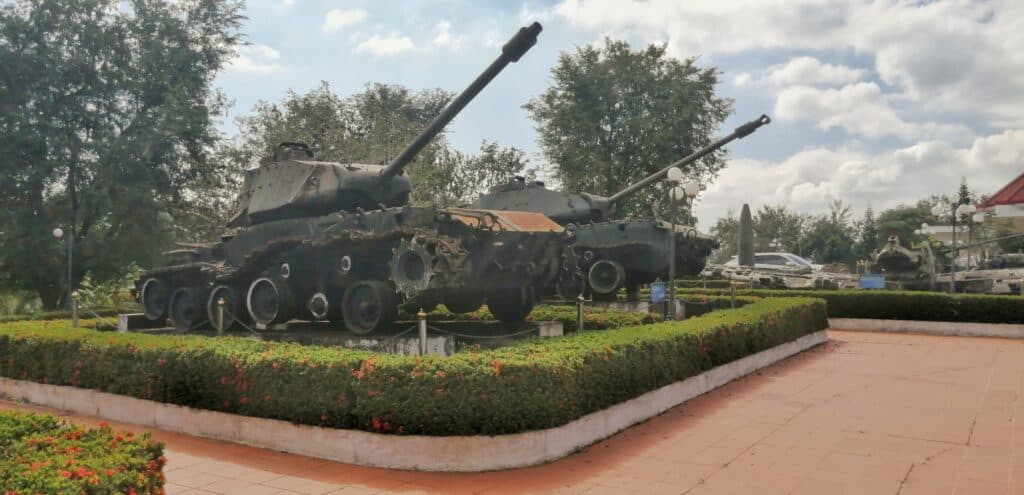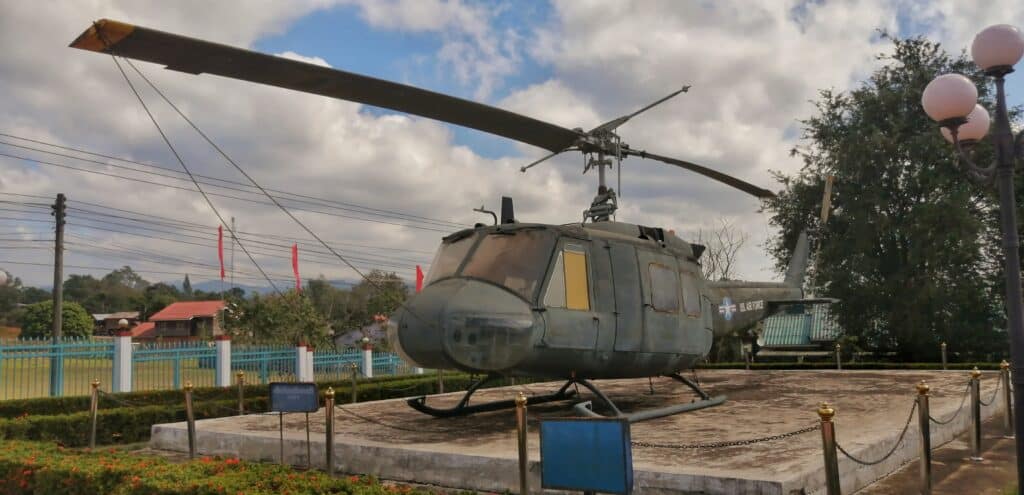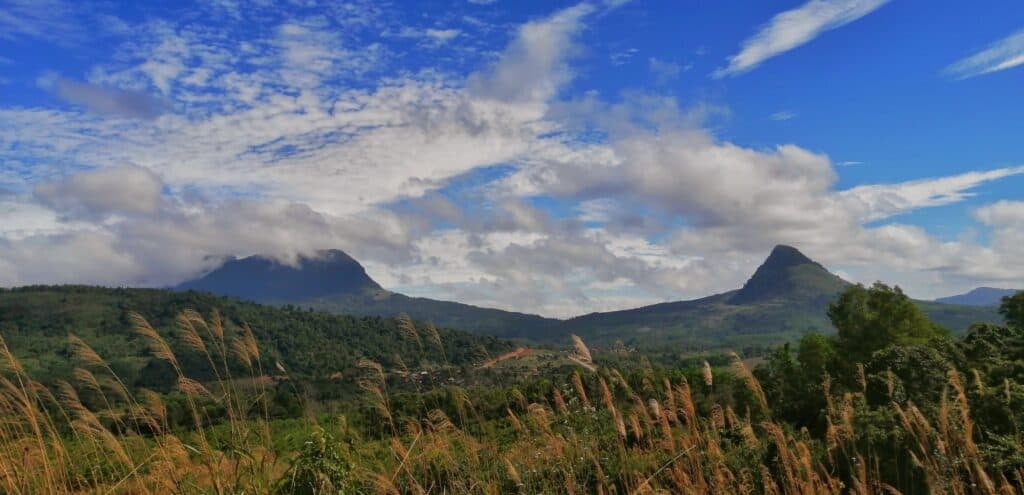 Time to head home.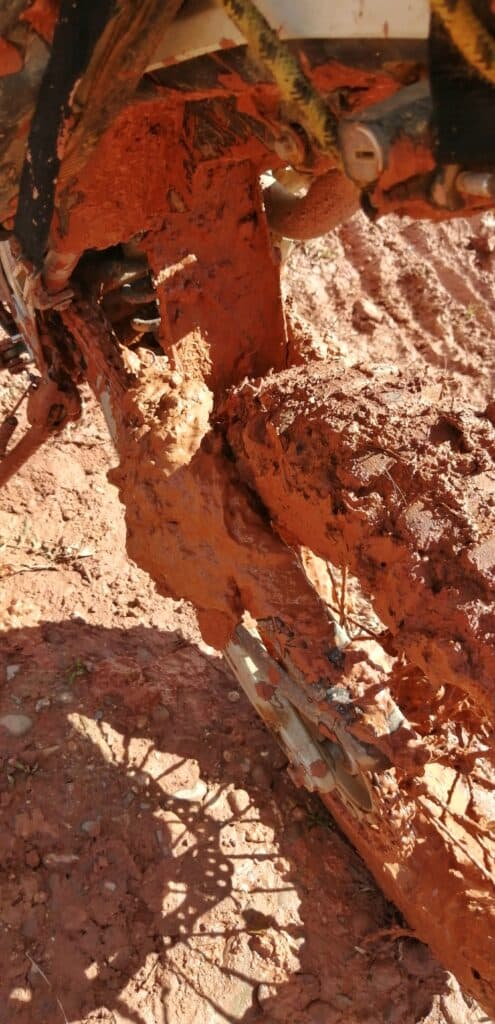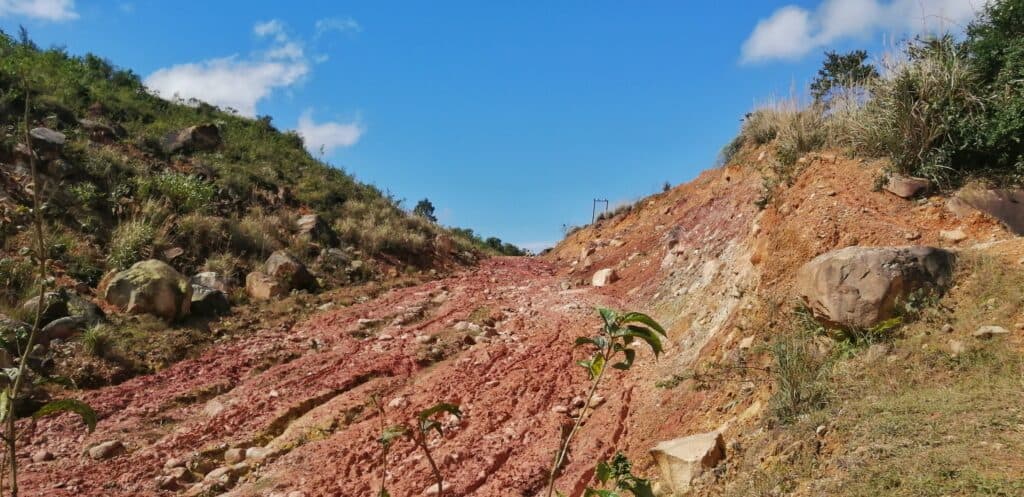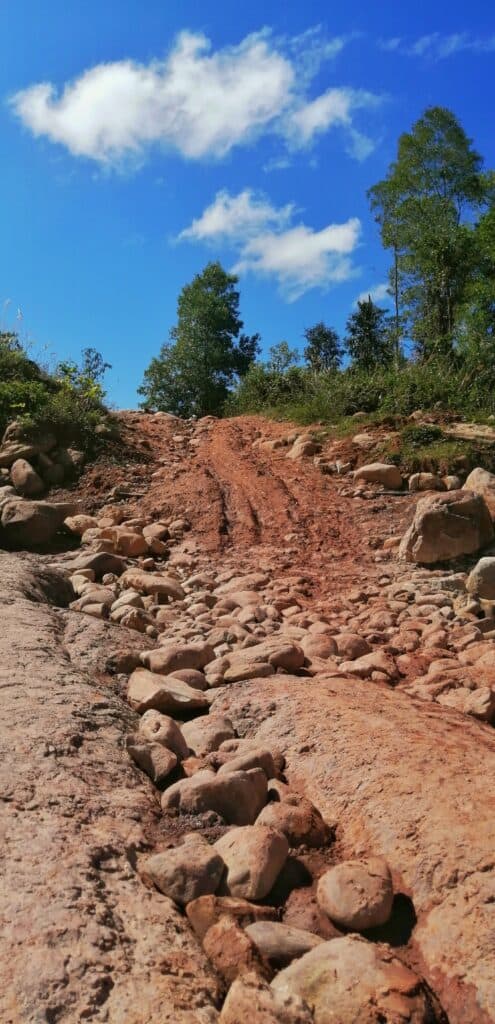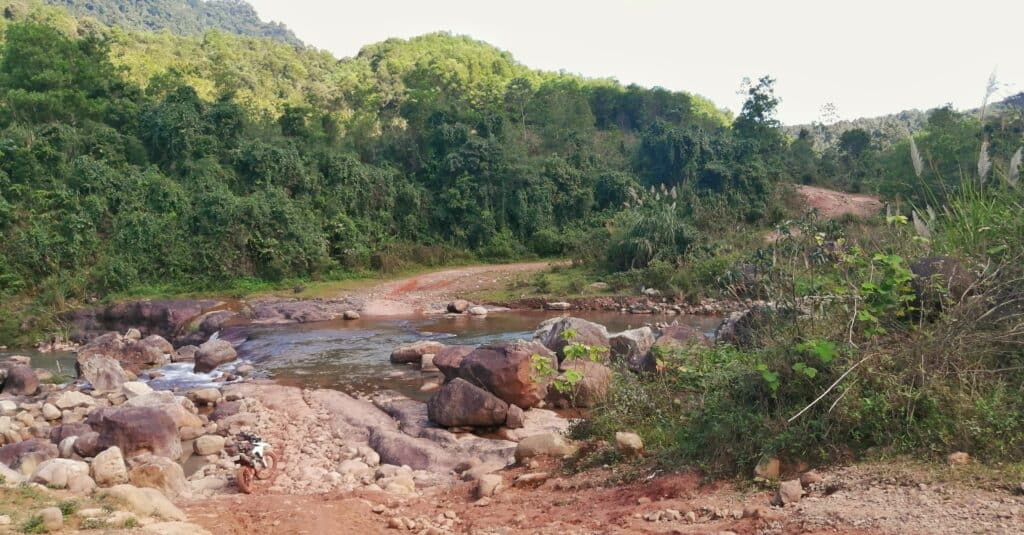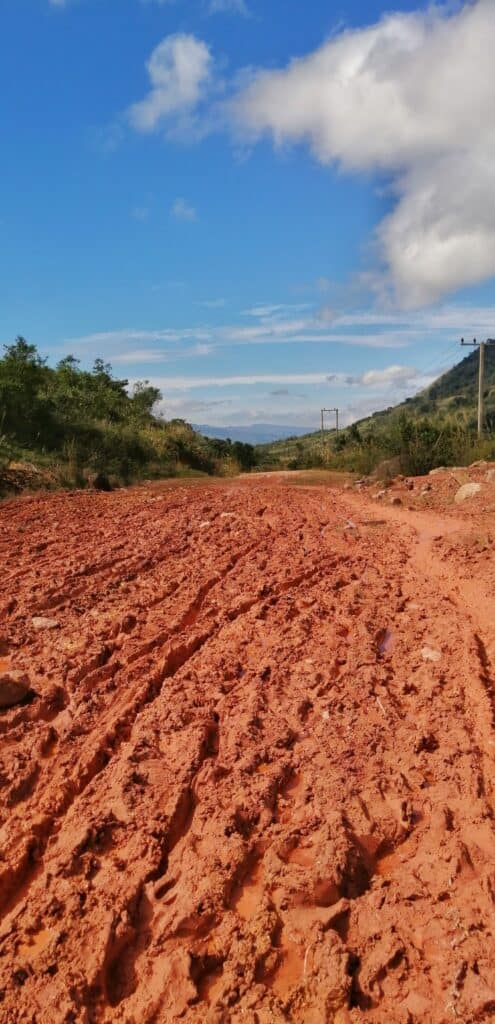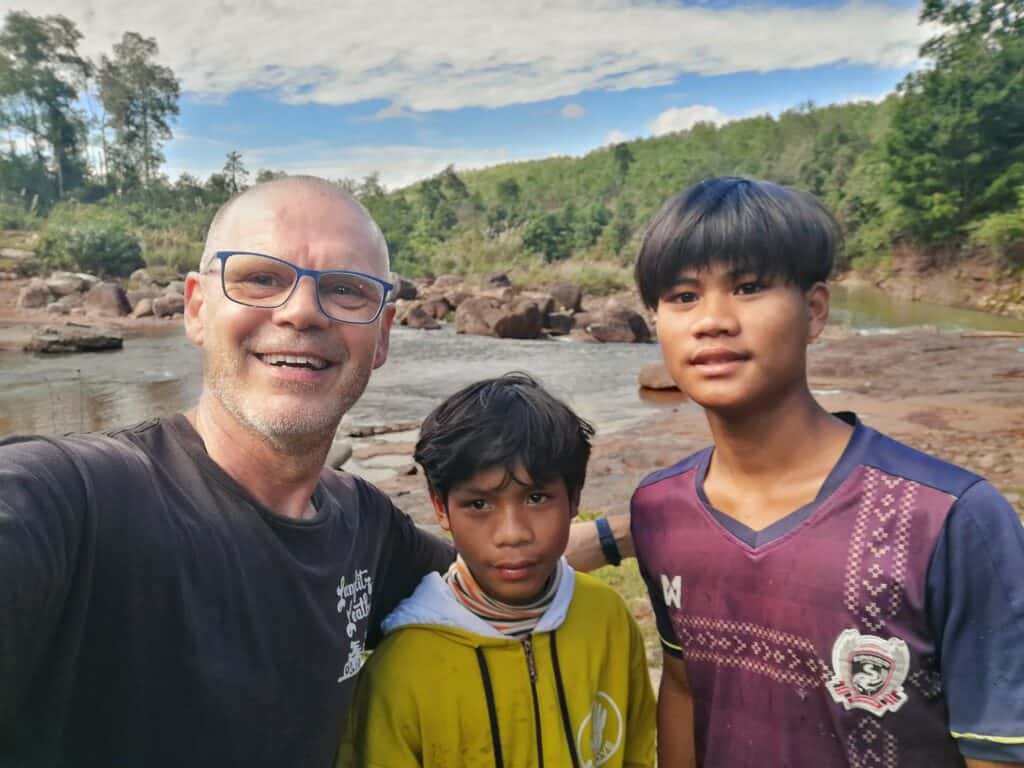 After my mud festival in Saravan, I headed back to Ta Oy as I needed cash and couldn't find an Atm that was working here. I Filled the bike up with what turned out to be shit fuel, the bike kept cutting out, so I drained it best I could and got some good stuff, the bike's still not right though, I'll fix it when I get home.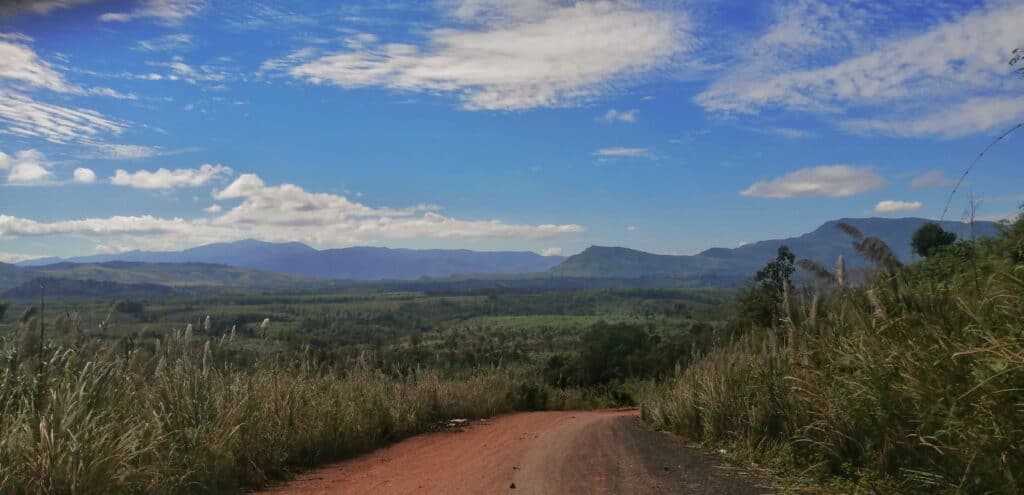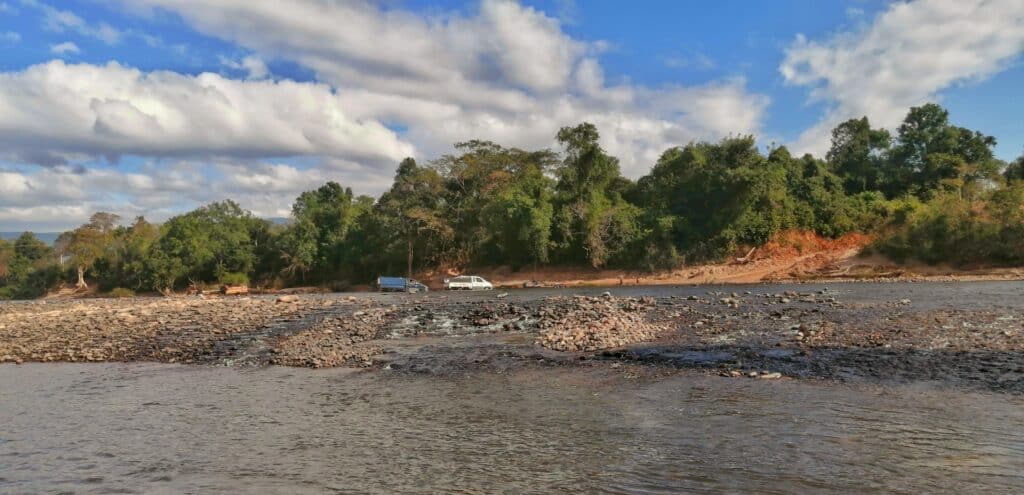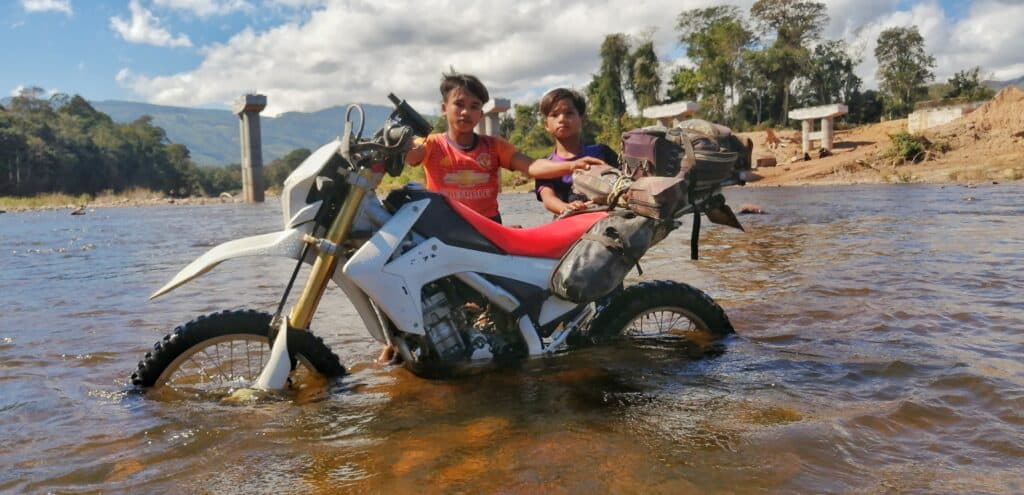 I couldn't get money in Ta Oy either, so I ended up riding back to Xepon, which turned out to be a nice ride. I would stay an extra day here, Xepon, to rest my back, which is still super sore from the river off, so I'm hoping a day's rest should help, along with beer and food. Xepon has changed much since my last visit. The little pigs are still 300.000 kip, they now have a mini mart shop.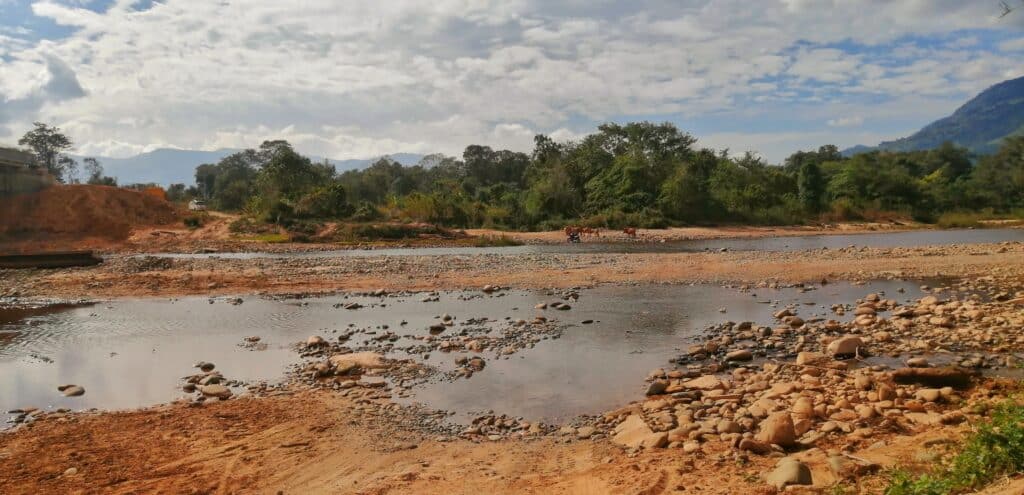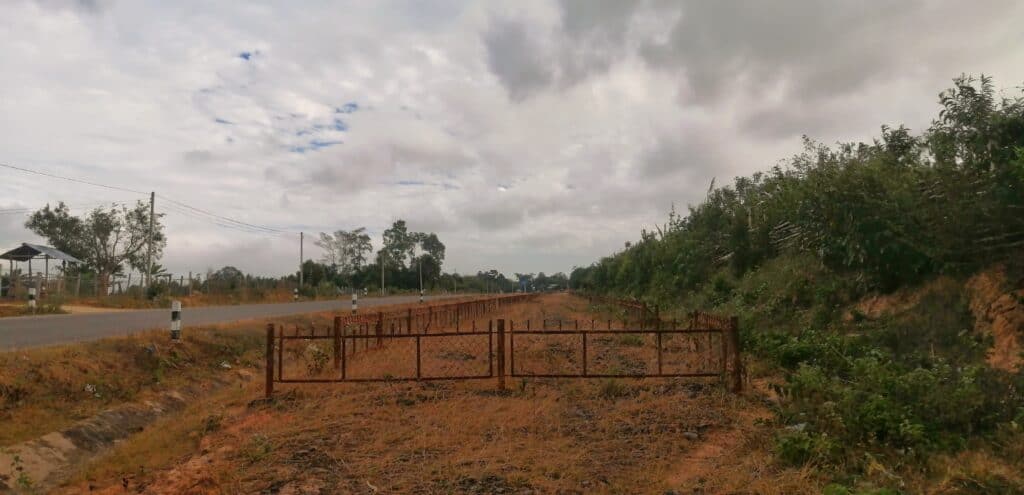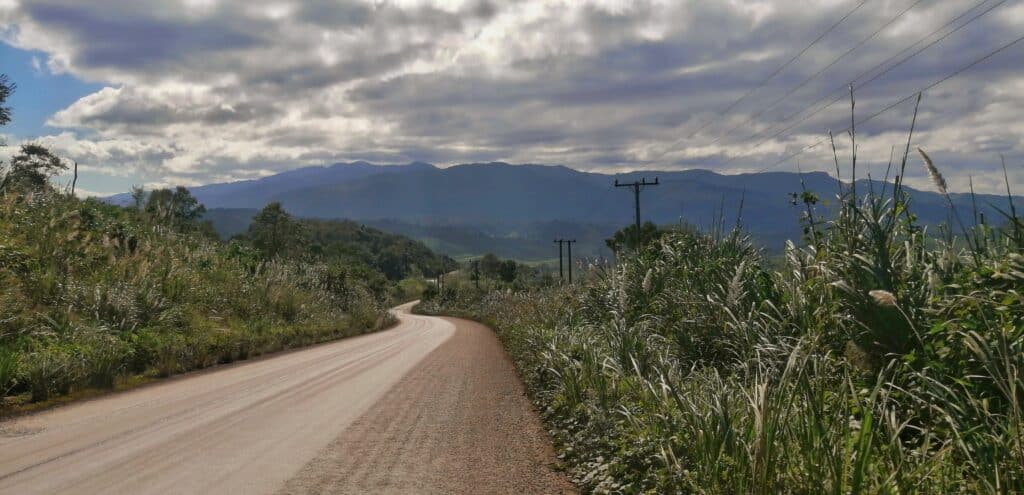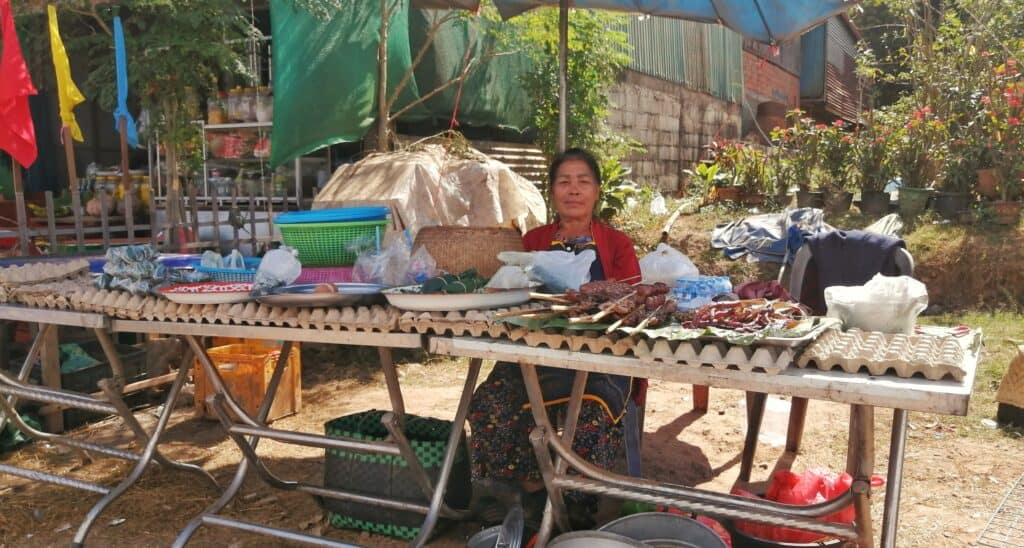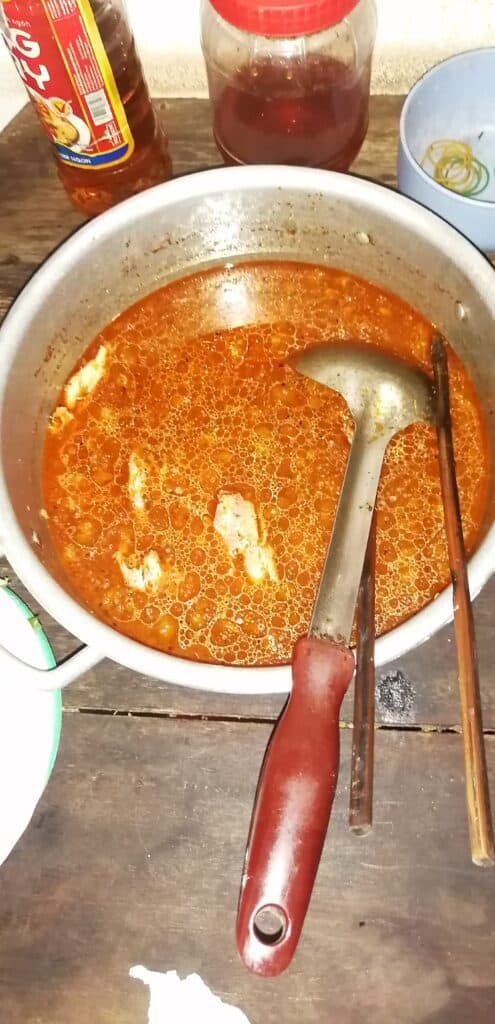 An extra day's rest did nothing for my back, but the pain killers made it much more bearable, so I decided to head for Thakhet, Via the Tunnels North West of Xepon. I've been before but wanted to get another photo of the Southern entrance. It's a short ride to the dirt trail, then it's a few smaller trails 7ks maybe. I ignored the barrier on the trail a few kilometers up it, and went up to the area where I would park my bike, I went with the trail to the left and drove straight into an Army camp, no turning around. That wasn't there before.
Why are you here? was the question, "the tunnels" I said, "no tunnels here" they said, so I showed them pictures of me in the tunnels. I showed them all my documentation, which explains what I'm doing, along with Passport, Visa, stay card, employment card, letter from Nai Ban and now a vaccination card, not bad hey, I even got tea and a run down on what Uxo the had cleared already.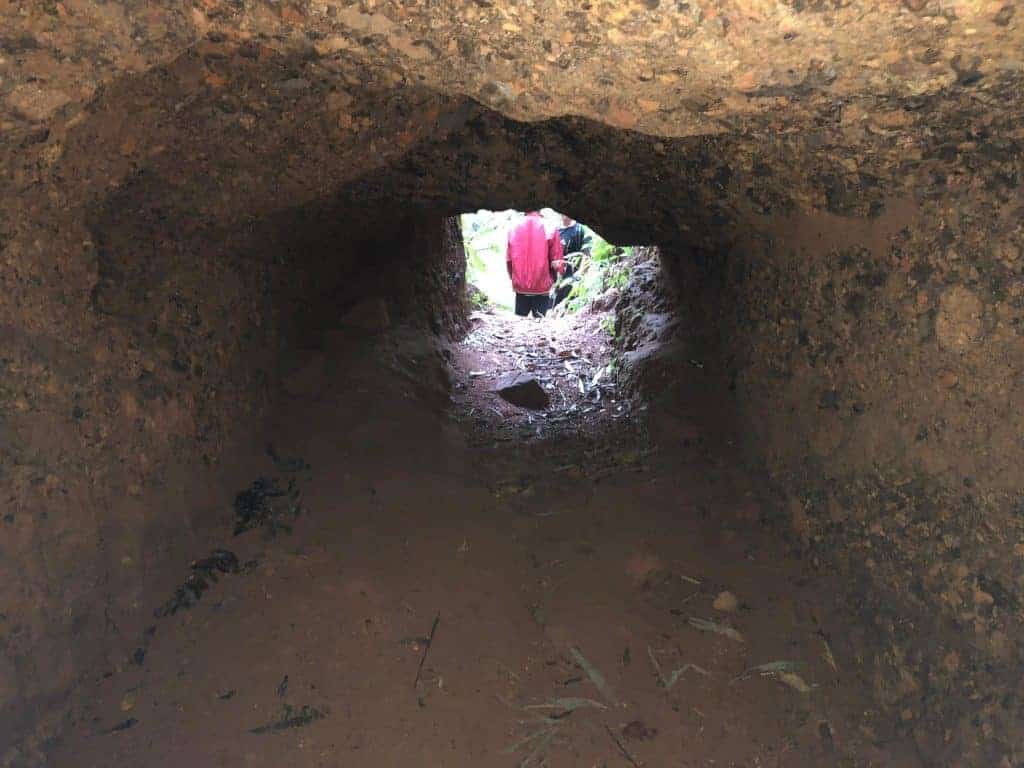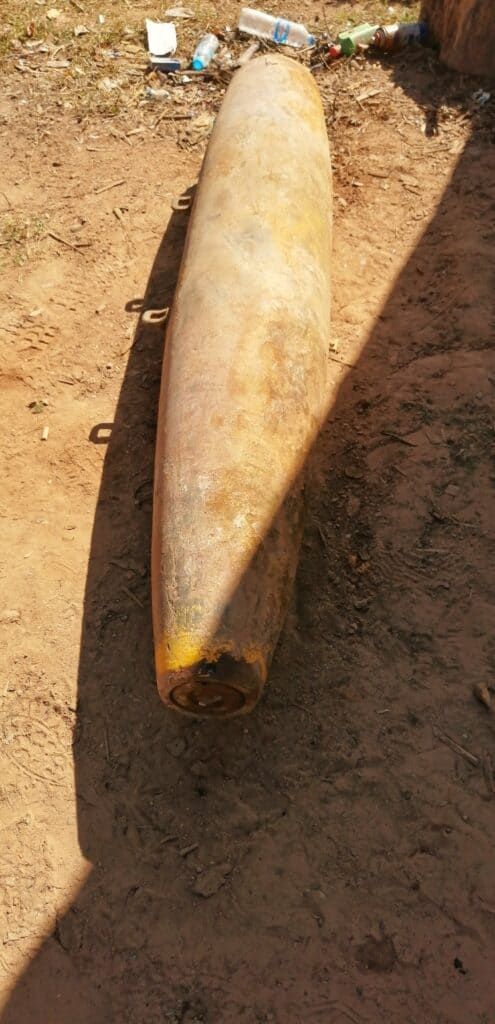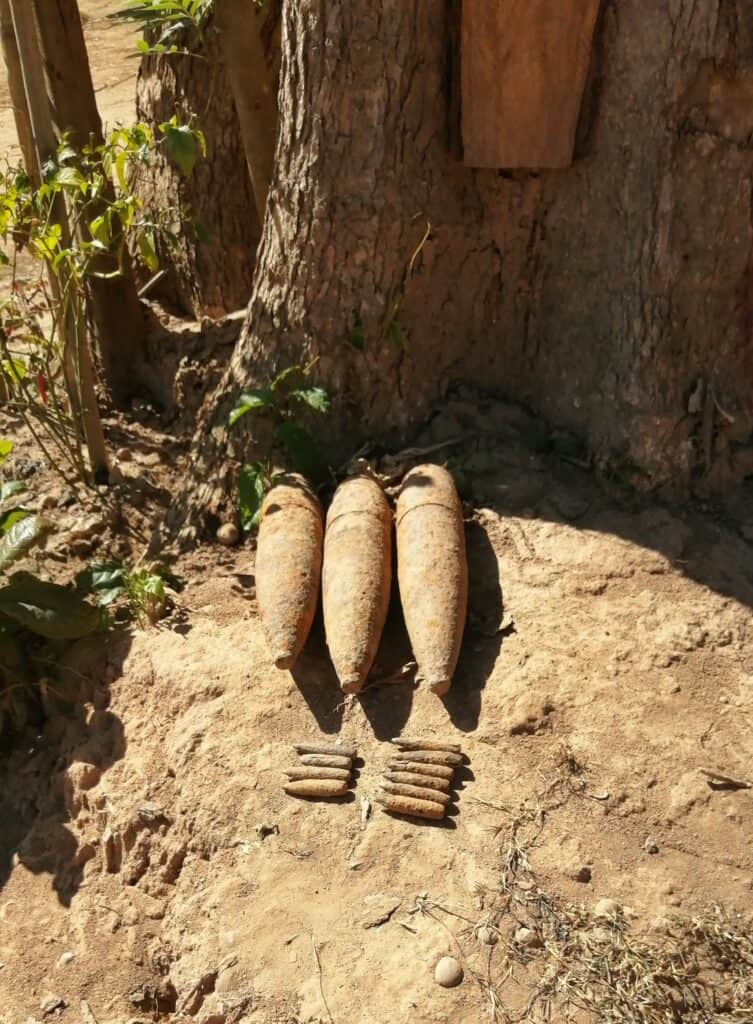 Basically I had to wait for the big boss to call and speak to me. I snuck a few pics whilst I waited, then I called my right-hand man Mr Mongkhon and he chatted with them, it all worked out well, but no photo. They will invite me back when they have cleared the Uxo, and I no longer had to wait, I could leave the camp.
So then I left to go and see more caves in Khammoaune province. I found a lot more than anticipated, with the help of a local, more to come on that as I will return. So, after a bit of poking around I set of again, arriving in Thakhet about 1 o'clock, had some lunch and decided to keep going.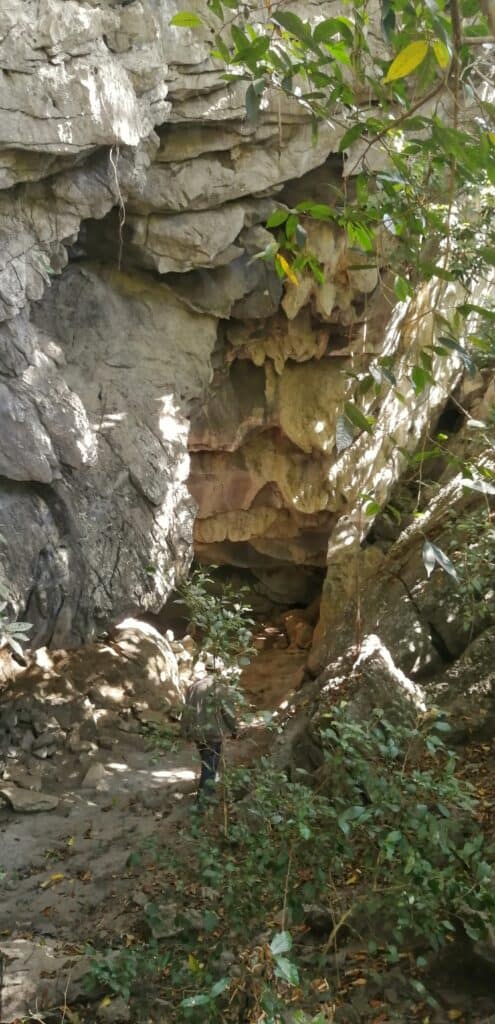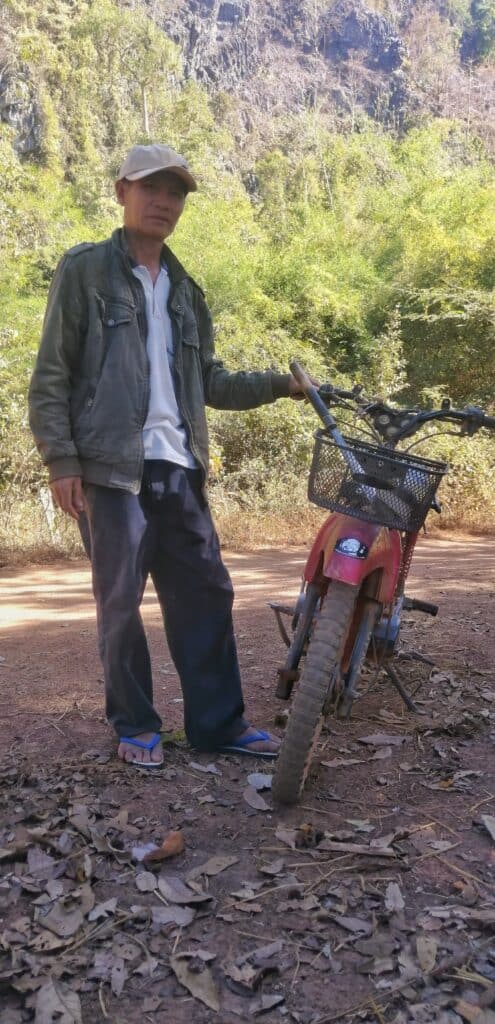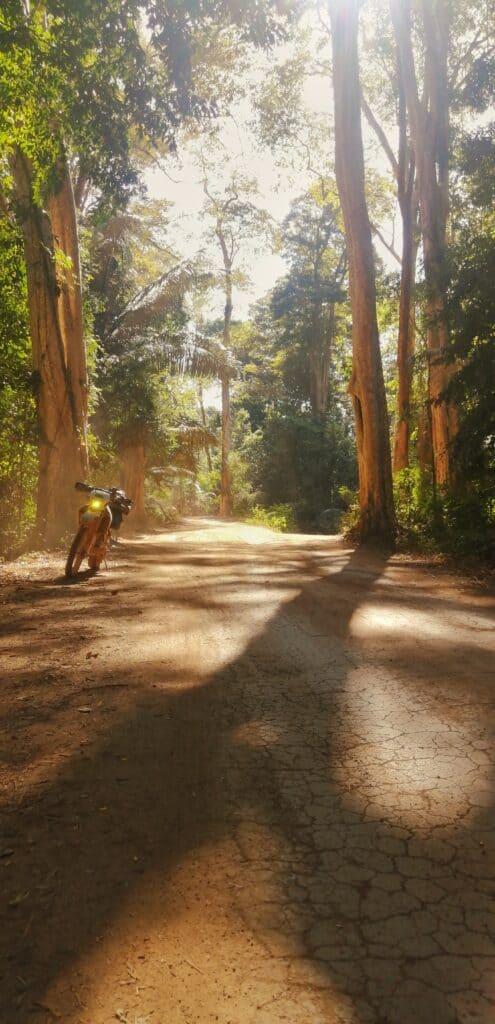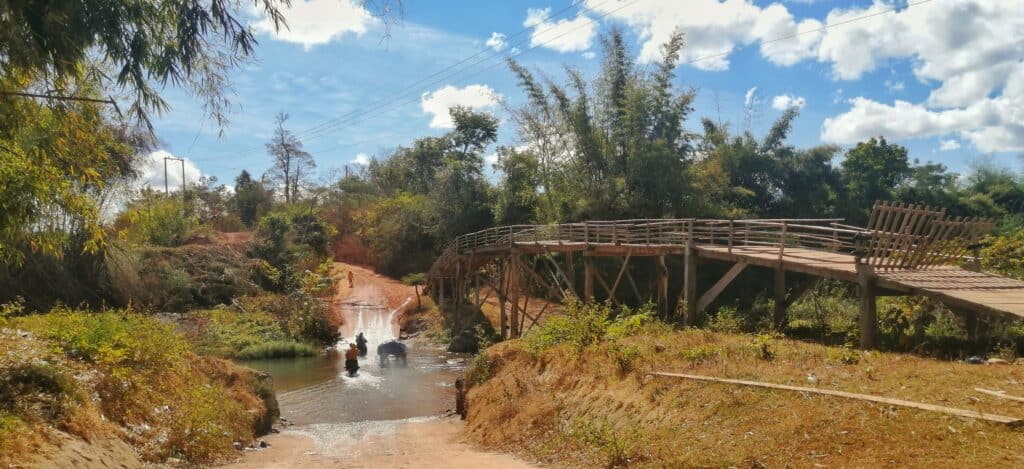 I arrived in Vang Vieng at 8pm, the roads are crazy here at night, the huge lights coming round a bend at night had me pull over and hope it didn't hit me, I then realized it was the train, I don't advise riding at night in Laos. My fuel light starter flashing 18 kilometers out of Town, so found a station and gave them my last handful of Kip, 23000, enough to get me there. Fuel prices are ridiculous. I Ended up in Gary's Irish Bar for a Burger and a Guinness.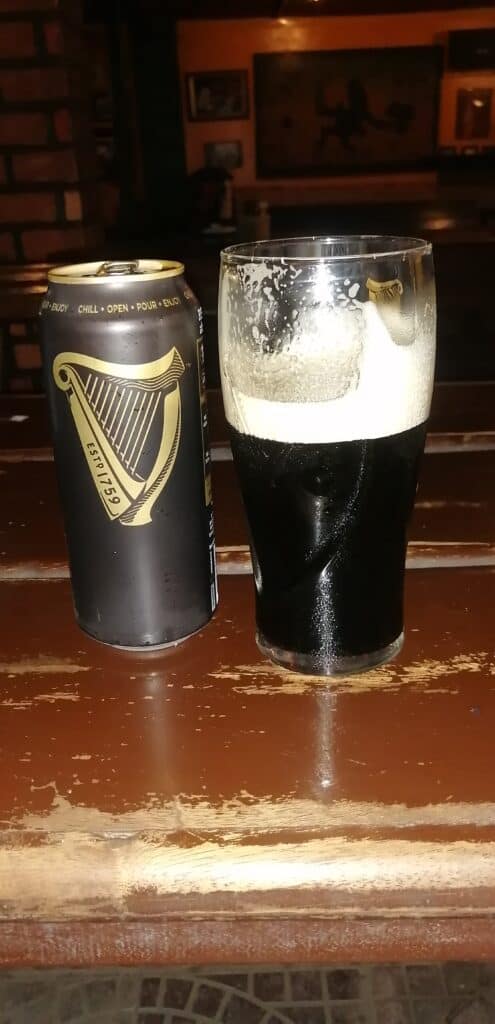 The food and Beer went down well, so then off to a hotel to clean up and rest. I was planning having another rest day today before getting back to Luang Prabang tomorrow. My back pack on this trip is way too heavy, unavoidable due to what I had to take; it's just compounding the strain in my lower back. I made it home and spent 4 days recovering from the back injury. Always many positives to come from these trip's, many thanks to all those who help me in various ways.
I spent 5 days getting my back in order, painful experience, bikes is fixed and ready to go again….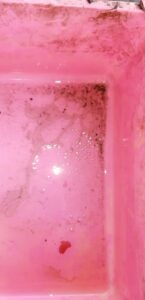 .
So nice to be outside after such a shite 2021…. More to come…
Enjoy this post? Find the rest of our Ho Chi Minh Trail Tales here. Interested in riding in Laos, but looking for  more adventure in different areas of Laos, Check out our Laos ADV Tours page.