The old road that goes from Ban Dong to Muang Nong is 95% complete, complete means it's been paved over…
This is happening all over Laos, not just the Ho Chi Minh Trail. I guess it's what we call progress. Laos cannot stay still as much as us off roaders would like it to. Infrastructure is needed for the country to develop. The locals are pleased, I'm sure, no more dusty houses in the dry season and no axle deep in mud in the wet season.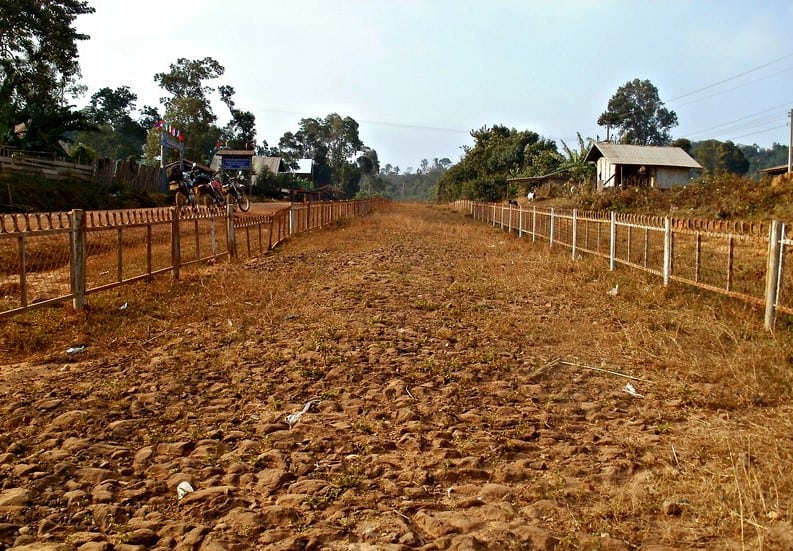 Trail Preservation
The road next to the Lam Son 719 Museum on route 9 goes to Muang Nong about 35 kilometers. The most interesting part is the fenced off section of trail, which was preserved by a NGO road builder, I believe. Basically they left a section of the old Ho Chi Minh Trail and fenced it off to preserve the history. Well done those folks, as you can see in the pictures it's quiet intact along with its time in history.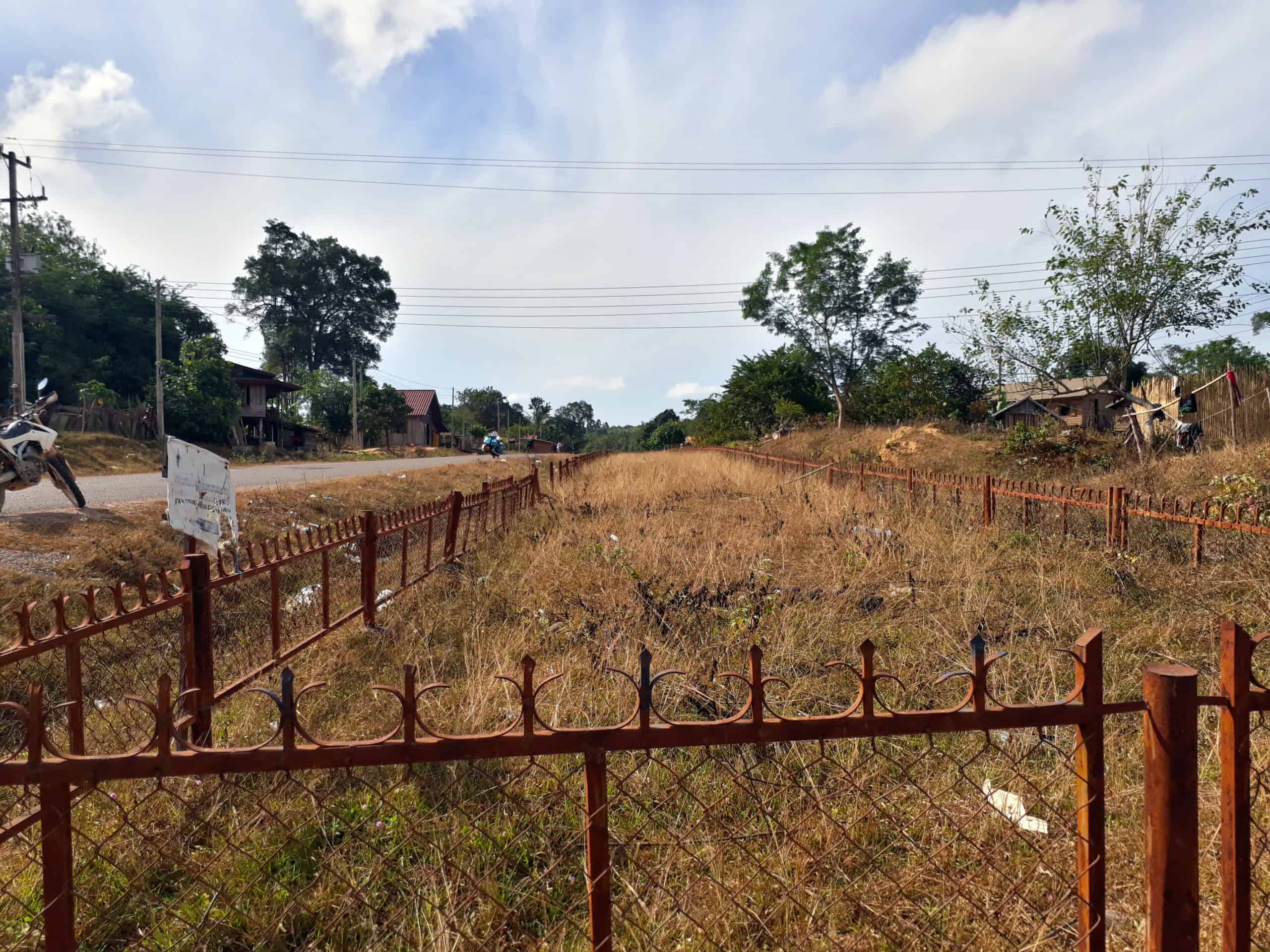 The rest of the road is pretty straight with a few small mountains to climb. Nothing too difficult, but some nice views, small villages along the sides of what was the trail, and bomb craters are present along the route. Now, after many years of work, it's just about finished and it's an easy ride down to Muang Nong. There are a few newer guest houses in the area.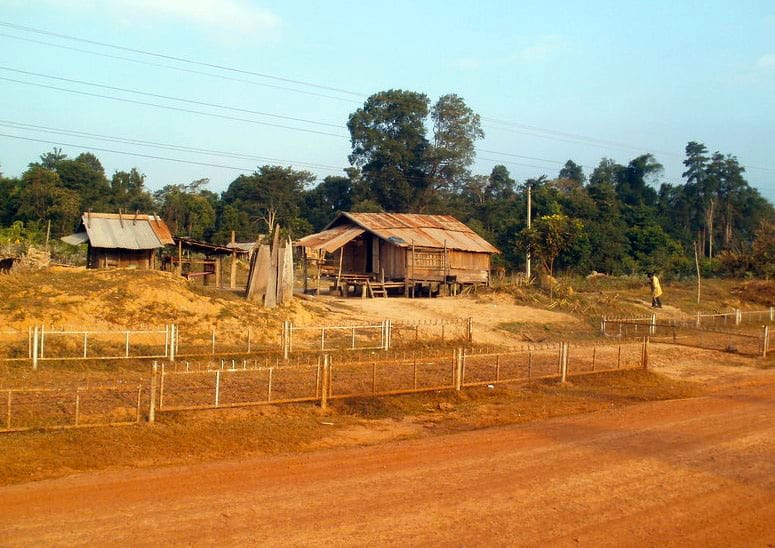 The old suspension bridge still stands, but a new one sits next to it now.  Along with the new paving, is a new name which of course is fitting with what it once was, part of the Ho Chi Minh Trail in Laos. Muang Nong was a key part of the trail network.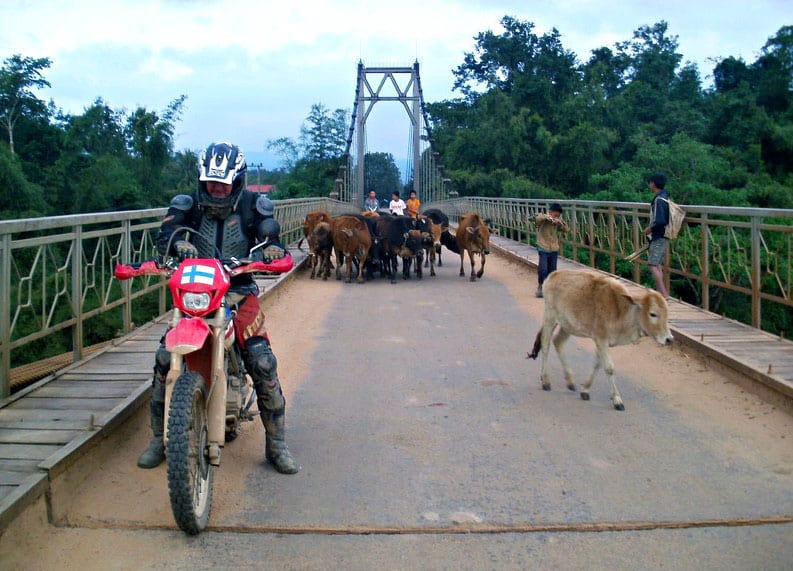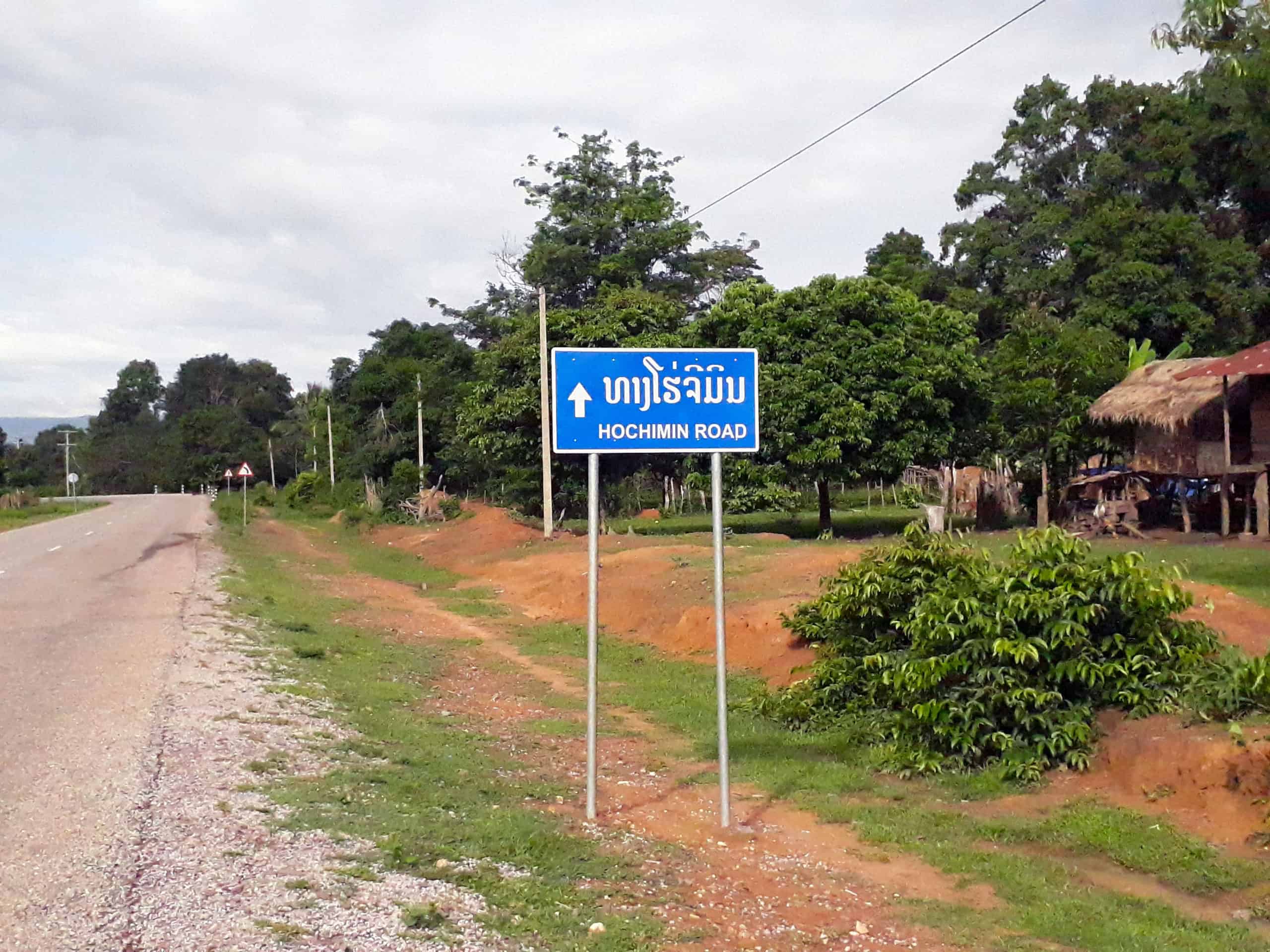 Enjoy this post? Find the rest of our Ho Chi Minh Trail Tales here. Interested in riding in Laos, but looking for  more adventure and less history? Check out our Laos ADV Tours page.